The Griffin Center for Healthy Living
Welcome to wellness. Welcome to health, vitality, and a way of living life to its fullest.
Griffin Hospital is changing the face of healthcare. Our focus is not only to get you well, we want to keep you healthy. Griffin Hospital is your partner in wellness – offering education, guidance and assistance in preventing and managing chronic disease.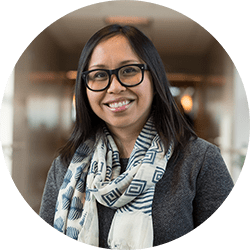 Hello! I'm Dr. Victoria Costales.
I'm the Director of the Center for Prevention and Lifestyle Management.
Interested in making positive lifestyle changes? We can help!
Healthy Cooking and Eating Videos
Exercise and Lifestyle Videos
More Resources

Browse our Griffin Health events calendar for upcoming programs, events, support groups, and classes.

Griffin Hospital promotes caring connections between patients and their support systems by hosting free support groups and programs to strengthen physical, emotional and spiritual healing and growth.


Getting and staying healthy has never been easier.

Griffin Hospital and Griffin Health Services offer a variety of wellness programs and classes to you and your family.

As a Planetree, patient-centered hospital, Griffin Hospital works to expand the boundaries of health care by offering health education programs, services, and initiatives to support wellness in its community.