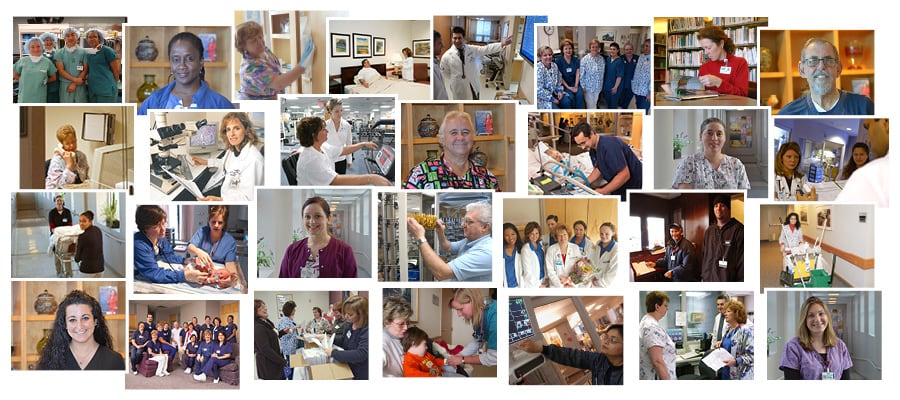 Thank you for your interest in Griffin Hospital. Below are some frequently asked questions (FAQs) that may help answer common questions new applicants have regarding our job application process.
Do you have both part-time and full-time positions available?
Yes, positions will list if they are part-time, full-time or per diem. Hours for the positons should also be listed on the posting.
Can I apply in-person?
We no longer accept paper applications or faxed resumes. All of our posted positions are online here at our careers page,  and we encourage you to apply. If you need access to a computer, you are welcome to use the computers in HR or in the Resource Center.
I forgot my password, what should I do?
If you forget your password, you must reset it through the website. HR cannot reset passwords.
How long will my application remain in the database? How often should I update it?
Your application will remain in the database even after a position closes. Please make sure to update it regularly so that all information is up to date. Remember– applications are legal documents.
Do I have to submit a new application each time I apply for a position?
You do not need to submit a new application every time you apply if nothing has changed and if you are using the same email. If something has changed, please make sure to update your resume.
I cannot attach my resume – what would you suggest I do?
Please make sure you are attaching a .doc or PDF document. You can also copy and paste your resume into the resume section on the application.
How long will it take before I can expect a call to schedule an interview?
Applications are reviewed in the department and in HR. Every requisition has a unique timeline. You can check the status of your application by logging in with the information you created when you initially applied for the role.
Do you accept application year-round for certain positions?
Currently, our HRIS system allows us to accept applications only for the positions that we have posted. Please keep an eye out for positions which may be of interest you.
Will I receive a confirmation once I submit my application?
You will receive an email once HR receives your completed application. You will also receive emails if there are any changes with the position or your candidacy.
If you have questions or concerns not answered in the above FAQ, please call 203-732-7240.