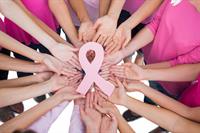 Lunch & Learn About Breast Cancer
This is for newly diagnosed breast cancer patients. This is an information group designed to educate patients about their diagnosis, diagnostic scans, terminology, treatment, and complimentary therapies. Pre-registration required, please contact Jodi Desautels, LCSW 203-732-1408.
This group meets on the 3rd Tuesday of each month from 12-1:30 p.m.