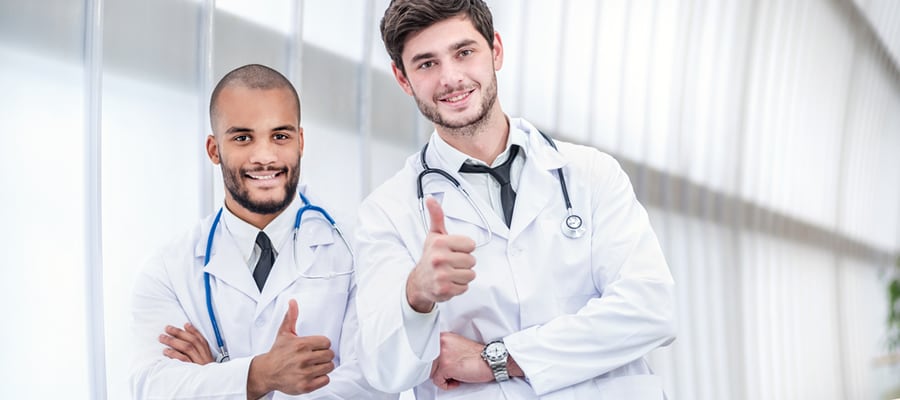 Griffin Hospital's Culture of Safety
Griffin Hospital is committed to ensuring a safe environment for our patients, visitors, and staff. As part of our hospital-wide culture of safety, our goal is to provide patient-centered, safe, equitable, timely, effective, and efficient care. We encourage our patients (and their family members) to ask questions about their treatment and to be actively involved in their care and safety.
An Ongoing Commitment to Patient-Centered Care
As an institution long committed to patient-centered care, Griffin Hospital constantly and continuously seeks to improve reliability and intervene both to prevent errors and failures and to cope and recover quickly should errors become manifest.  This is the hallmark of becoming a High Reliability Organization (HRO) and the designation we currently seek.
The Connecticut Hospital Association has partnered with Healthcare performance improvement incorporated to create and sustain a culture of reliability across healthcare that can significantly reduce events of harm in organizations by applying LEAN principles (reducing waste); SIX SIGMA principles (reduction of variation) with a "People Bundle" that teaches staff throughout the organization to identify how errors occur and events happen; how to prevent errors and apply a series of safety habits and behaviors through error prevention tools.
If you have any concerns about your care and safety while a patient at Griffin Hospital, we strongly encourage you to speak to your nurse, physician, or any other Griffin Hospital staff member. If you feel uncomfortable speaking to your nurse or physician about your care and safety concerns, you may call the Patient Safety and Care Improvement Office at 203-732-7121.
Should you have any concerns about your care and safety that Griffin Hospital cannot resolve, we encourage you to contact the Joint Commission's Office of Quality Monitoring by calling (toll-free) 800.994.6610 or e-mailing complaint@jcaho.org.
Patient Empowerment
As a Planetree hospital, our goal is to ensure that you have the information and education you need to be a partner in your care. We encourage you to ask questions about your treatment and to view your medical record, which your nurse can help you read and understand.
Our goal is to ensure that you have the education and information you need to be a partner in your care. Some of that information is included in this section of our website, which explains your rights as a patient of Griffin Hospital, our "Speak Up" program which urges you to be actively involved in your care, and our hospital-wide Fall Prevention program.