Start the healthcare career you've dreamed of in just 28 weeks
With a program that had 100% job placement, 100% graduation rate and 100% national exam pass rate for last semester's students!
The School of Allied Health Careers offers a Medical Assistant program that provides you with the classroom and clinical experience you need to begin a fulfilling career in healthcare. Certified Medical Assistants perform both clinical and administrative tasks to assist a variety of providers, including physicians, nurse practitioners, and physician assistants. Work in medical offices, clinics, urgent care centers, or specialty practices with your Clinical Medical Assistant certification.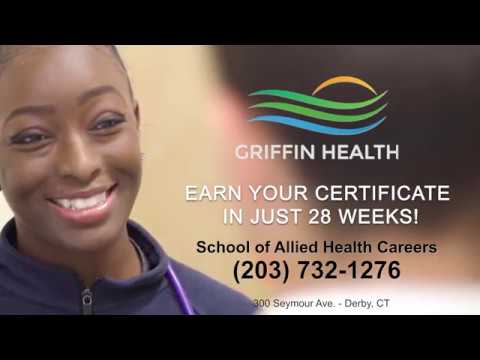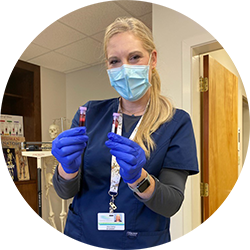 Amy L.
"If you are considering attending an allied health career school then stop here. Griffin School of Allied Health Careers is a gem! This place is different in all the right ways!"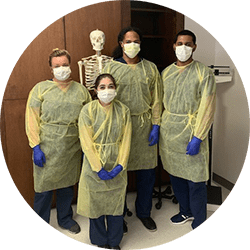 Lissette G.
"Going to this school for Medical Assisting was one of the best choices that I've ever made for myself. I was very nervous to start because it would be a complete career change, but from the first day, my class became a close knit family."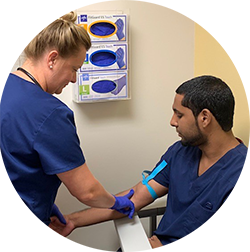 Amy G.
"Everyone as far as instructors and the Director are great!! I would totally recommend this school for anyone trying to get into the medical field!"
Develop, Perfect, and Apply Your Skills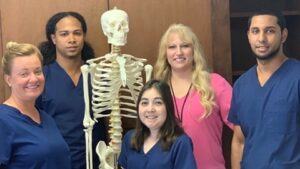 Learn the skills and techniques you'll need to be able to help patients, and gain the medical knowledge to do so safely and effectively. Our 24-week educational program combines classroom learning with hands-on practice.
Study topics from Anatomy/Physiology to Medical Office Keeping to Clinical Procedures. You'll be prepared for both certification exams and work in a clinical or administrative setting.
Once you've mastered your new skills, put them to work helping real patients in our clinical externship.
Make Your Clinical Experience Personal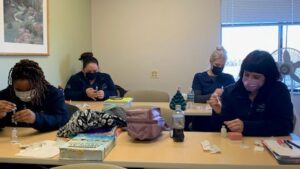 Get some of the best hands-on learning possible with our 4-week clinical rotation program, giving you 160 hours of real experience healing patients.
We know you're passionate about working in certain environments or specialties. With immediate access to Griffin Hospital and the Griffin Health network, you can get clinical experience in the area that matters most to you.
Not sure whether you'd want to work in cardiology or endocrinology? Primary care or urology? Use your clinical rotation to try out multiple experiences and discover where you're meant to be.
Jumpstart Your New Career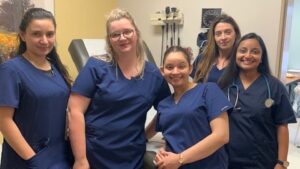 Medical Assistants are in high demand in the healthcare industry for their versatile combination of clinical and administrative skills and thorough knowledge of medicine.
Show prospective employers the skills you've mastered with your Medical Assistant certification. Graduates from our program have a 100% pass rate for the certification exam, well above the national average of 76%.
Most importantly, get your dream job at a fraction of the cost! Last semester, every graduate from our Medical Assistant program found a healthcare job. Meanwhile, you'll pay thousands less than you would at competing programs.
Ready to Learn More About Medical Assisting?
Request an Application or Additional Information
Questions? Fill out this quick form to find out more: