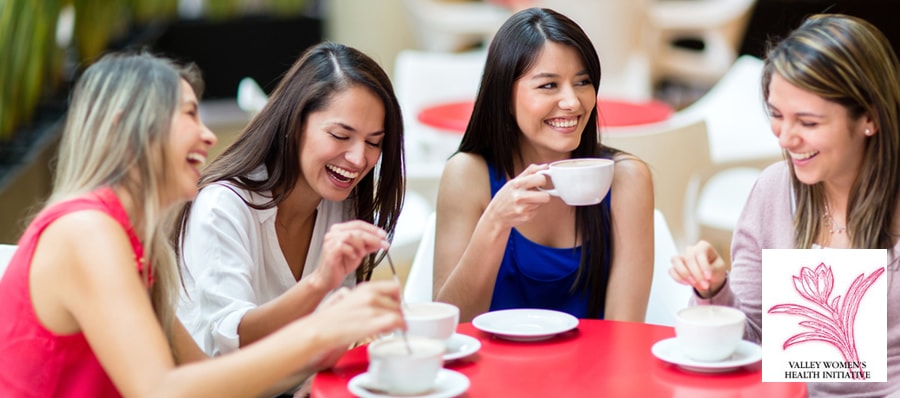 The Valley Women's Health Initiative is comprised of members of the community working toward a common goal of addressing and improving women's health issues including breast cancer awareness and heart disease.
Annual Women Making a Difference in the Valley Tribute Luncheon and Breast Cancer Awareness Fundraiser
Set for Thursday, Oct. 6, 2016 from noon – 2 PM at The Inn at Villa Bianca in Seymour. The tribute recognizes "outstanding women" who exemplify the multidimensional role women play in today's society as demonstrated by the contributions they have made to positively affect their communities in the six Valley towns: Ansonia, Beacon Falls, Derby, Naugatuck, Oxford, Seymour, and Shelton. To date, more than 100 women have been honored. Nominate a woman in the Valley for Women Making A Difference.
Annual Tea Party
This Springtime event, usually held just before Mother's Day, is open to all. A sophisticated assortment of savories is served amid a backdrop of music and socialization. Door prizes, raffles and a "hat" parade highlight this event, so wear your best!
Sponsorships and advertisement opportunities are available to support these important events. Donations are always welcome.
Funds raised from the Women Making A Difference in the Valley luncheon and the annual Tea Party benefit the Griffin Hospital/Valley Breast Care Fund. The fund was established in 2001, in an effort to ensure that no person, regard-less of age or socio-economic condition, is denied screening mammograms or diagnostic testing for breast cancer. To date, more than $175,000 has been raised and nearly 250 women assisted.
To submit a nomination or get more information on either of these events, purchase tickets or to congratulate an honoree with an ad in the event program, please contact Christine Cooper at ccooper@griffinhealth.org or at 203-732-7266.