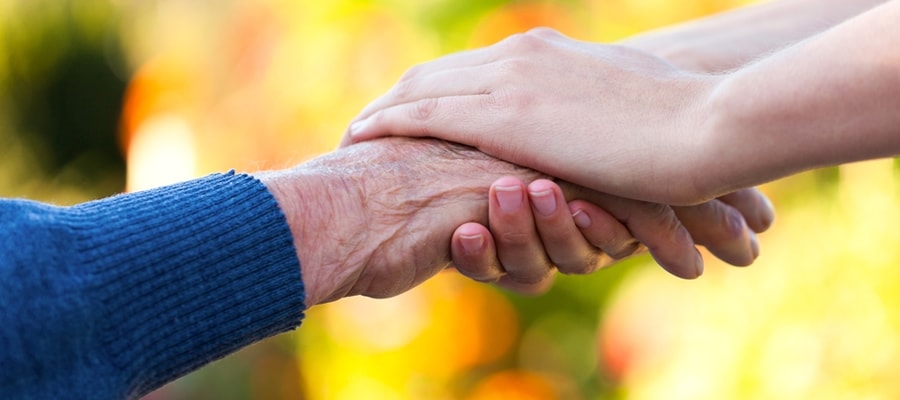 Griffin Hospital offers 20-30 week-long part-time "extended unit" programs of Clinical Pastoral Education (CPE) throughout the year. Please call 203-732-1100 for information on upcoming offerings. This program is intended to meet the needs of those active in religious and spiritual communities, seminary students, and others interested in spiritual care who wish to:
Develop capacity for reflection on spiritual caregiving.
Enhance identity and authority as a spiritual caregiver.
Improve self-awareness and spiritual care skills.
Application Process
Prospective students should contact Griffin Hospital's Clinical Pastoral Education Program to find out more about the program. Candidates must submit the necessary application materials. Once materials have been reviewed, applicants may be scheduled for an admission interview. Successful candidates will demonstrate the ability to provide spiritual care under stress and the ability to reflect on: Important relationships in their lives; Cultural and spiritual implications of significant events in their lives; Past experiences of giving and receiving care; and Experiences and emotions of care receivers they have served recently.
Program Application
Download CPE Program Application – PDF
Download CPE Program Application – Word
Clinical Pastoral Education (CPE) Important Information
What to Expect

Students enrolled in our CPE program will be expected to perform ten to fifteen hours of spiritual care per week. Hours and assignments will be negotiated with students, based on their learning goals, from a variety of clinical services at Griffin Hospital and in the community. Griffin Hospital is now offering a hybrid CPE program that offers hospital-based and community-based clinical and learning experiences. In addition, students will take part in structured group learning sessions. They will also be encouraged to participate in educational events taking place in their assigned areas, and throughout Griffin Hospital and the local community. Students will negotiate a time with the CPE educator for one hour of individual supervision every other week. In addition, the CPE educator will be available as needed for consultation.

Curriculum and Methodology

Clinical Pastoral Education incorporates behavioral science and spiritual reflection to help students better understand the human condition. Focus is on both the experience of the spiritual caregiver and of those receiving spiritual care.

Students will:

Utilize verbatims, case studies and assignments to present their spiritual caregiving to their peers and CPE educator.
Think about groups and social structures as well as individuals in defining their spiritual care.
Be an active part of a dynamic learning group comprised of other students, CPE educators and guest faculty.

Accreditation

Contact Information

The Rev. Eric Jeuland, BCC, ACPE Certified Educator Candidate

Department of Spiritual Care and Education

Griffin Hospital

130 Division Street

Derby, CT 06418

203-732-1100

ejeuland@griffinhealth.org Rev. Debra Slade, BCC, ACPE Certified Educator

Department of Spiritual Care and Education

Griffin Hospital

130 Division Street

Derby, CT 06418

203-732-1126

Annual Notice for Student Records

Annual Notice at Griffin Hospital

I. This ACPE CPE center/program guarantees to its students the rights to inspect and review education records, to seek to amend them, to specified control over release of record information, and to file a complaint against the program for alleged violations of these Family Education and Privacy Act (FERPA) rights.

II. What constitutes directory information at that center and how to opt out.
Directory information for the CPE program at Griffin Hospital contains name, address, phone numbers, and email address. The only information to be used is provided by each student for the purpose of program information, changes in schedule and/or personal contact among peers and staff for reasons of on-call coverage, illness reporting, disaster or weather emergency, etc. A student may opt out of providing certain identifying information by requesting such of the Director, as long as the center has sufficient information to contact the student in an emergency.

III. The definition of student records;
Student records include any documents which include more than 'directory information,' such as a face sheet, self- and supervisory evaluations, ACPE application forms, applications for employment, letters of reference and employee performance evaluations.

IV. Details of the center's record's management protocols. Include: (Please see the policy on Student Records the in CPE Handbook)
A student has the right to object to record content. If not negotiable, the written objection will be kept with and released with the record. Grades are exempted from this right.

V. Define within the center who constitutes an "education official" and what constitutes "a legitimate education interest." Within the center, these people may have access to student records without student consent;
An 'educational official' is an ACPE Certified Educator Candidate (CEC), or Certified Educator (CE) or Associate CE, the Director or selected members of the Department Staff, and Professional Advisory Committee. A 'legitimate education interest' is entry into the file for the purposes of entry and exit interviews, record keeping and filing, accreditation reviews and 10-year culling of files.

VI. Violations of these protocols may be reported to the Chair of the Accreditation Commission at: ACPE, We Work, Floor 4, 120 West Trinity Place, Decatur GA, 30030
Persons Seeking Certification as a CPE Certified Educator: Persons seeking certification as a CE shall not use personally identifying material about CPE students without the written permission of the student. Thus, either the identity of the student must be redacted or the student must give written permission to use the material.
Following the action of a regional certification committee or the Certification Commission, and when the time limit for appeal has lapsed, all materials submitted about students will be destroyed.
A regional certification committee and the Certification Commission may keep on file a face sheet of the person seeking certification, copies of the Presenters' Reports, and copies of all Action Reports on the person seeking certification. Other materials should be returned to the person seeking certification.
ACPE may keep on file a copy of the face sheet and regional certification committee Action Reports, copies of all Certification Commission Presenters' Reports, and copies of all Certification Commission Action Reports.

Research: If information in student records or in a CPE CE's records is considered of research value, and a CPE center or ACPE desires to collect and use such material for research, a release form shall be made available for the person's signature. No personally identifiable material will be used for research without the person's written permission for its use.
About the Spiritual Care & Education Department
The Department of Spiritual Care and Education at Griffin Hospital provides spiritual and emotional support to patients, families, and staff. Our chaplains are available 24 hours a day seven days a week to provide spiritual care through direct patient interaction, crisis intervention, provision of religious resources, and assistance of area clergy members.
Additional Chaplaincy Resources