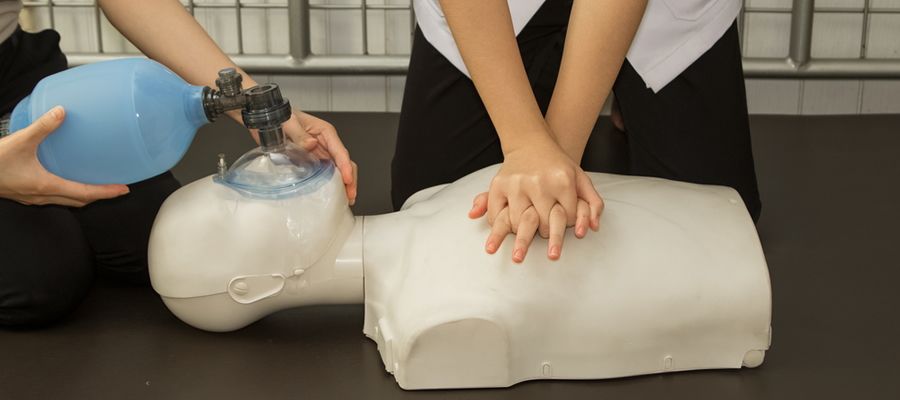 Save a life. Learn CPR.
The Griffin Hospital Valley Parish Nurse Program CPR Training Center was established in 2004 as Community Training Center by the American Heart Association. Classes are offered in ACLS, PALS, Healthcare Provider, Heartsaver AED and First Aid, Pediatric First Aid, Bloodborne Pathogens, Family & Friends, CPR Anytime and "Child Care: Learn To Be A Safe Baby Sitter" courses. There are also a number of online training programs available.
Classes are offered to individual groups or companies, scout groups, coaches, families, etc. We will work with you to decide which course is most appropriate for your needs.
Family & Friends Non-Certifying CPR Training
The Family & Friends CPR Course teaches the lifesaving skills of adult Hands-Only CPR, child CPR with breaths, adult and child AED use, infant CPR and relief of choking in an adult, child or infant. Skills are taught in a dynamic group environment by using the AHA's research-proven practice-while-watching technique, which provides students with the most hands-on CPR practice time possible.
Family & Friends CPR is for people who want to learn CPR but do not need a course completion card in CPR for their job. This course is ideal for schools and students, new parents, grandparents, babysitters and others interested in learning how to save a life.
The course is typically offered on the third Saturday of every month from 9:00 AM-11:00 AM. Registration is required as space is limited.
Updated December 2018.
Contact Information
Call Community Outreach – Special Programs Coordinator at (203) 732-1337.