Childbirth Education & Support Programs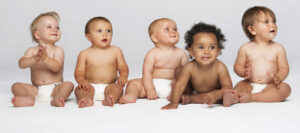 Education and support when you need it most.
Whether you are giving birth for the first time or are an experienced parent, the anticipation of childbirth can sometimes be overwhelming. The more you learn about pregnancy, childbirth, and infant care, the more comfortable and confident you will be when your baby arrives. The Childbirth Center at Griffin Hospital offers a variety of educational and support programs that will help you and your family prepare for the new arrival.
Classes
Breastfeeding for Beginners
Our board-certified lactation consultant will help new parents understand the biological process of breast feeding.
Prepared Childbirth
An exciting course to prepare you and your partner for childbirth.
Newborn Care Class
This class is designed to help parents prepare for the first few days, week, and months of caring for their newborn.
Support Groups
Breastfeeding Support Group
Our Breastfeeding Support Group is facilitated by a board-certified lactation consultant and is open to any woman who is breastfeeding her child.
Related Pages: