Therapeutic Joint Injection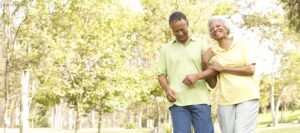 Benefits of the Procedure
Steroid injection helps reduce the inflammation of nerves, minimizing joint pain. It is a temporary form of relief that allows the body to begin to heal itself. You may experience significant pain relief after just one steroid injection.
Why is This Procedure Performed?
The procedure is performed to treat the following conditions:
Joint pain
Arthritis
Bursitis
Injection of steroid medication directly into the affected joint may decrease inflammation, eliminate or lessen pain and assist with diagnosing the direct cause of pain.
How is This Procedure Performed?
Using image guidance from fluoroscopy (low-dose, real-time X-ray) or CT scans, your physician will place the needle into the joint and inject medication that will help reduce swelling and alleviate pain.
What to Expect Before and During the Procedure
Upon your arrival, a technologist or nurse will greet you and bring you to the exam room.
The physician will explain the procedure.
You will be placed in a prone position (lying face-down) and the fluoroscopy unit will come in from your side.
Local anesthesia will be administered to numb the area.
The needle will be guided to the painful joint.
Iodinated contrast will be administered to validate accurate intra-articular placement of the needle.
The physician will administer the medication into the joint.
Discharge
You are advised not to drive immediately after the procedure.
The medical personnel will explain the type of procedure performed and potential symptoms for the next few days such as soreness at the puncture site and return of baseline pain.
You will be given discharge instructions that may answer additional questions and provide a telephone number should concerns arise after you get home.
Potential Complications
Slight risk of infection or bleeding
Temporary increase in pain
Steroid side effects such as flushing, insomnia, or elevated blood pressure
Allergic reactions are rare
You will have the opportunity to discuss the risks and benefits with the physician prior to the procedure.
Information provided by Jefferson Radiology
Related Pages: