Cardiac Rehabilitation

About Griffin Hospital's Cardiac Rehab Program
The Griffin Hospital Cardiac Rehabilitation Program offers a range of services for people with heart disease, including those who may have had a heart attack, undergone bypass surgery, had a heart transplant, valve replacement, angioplasty, stents, or have angina. The three-phase program provides a structured, supportive environment in which persons with heart disease can safely work to restore normal physical activities.
Phase I – Education and Initiation of Your Rehabilitation
Phase I is an inpatient program consisting of education and low-level exercise that begins while you are in the Critical Care Unit and continues throughout your hospitalization. Self-care and mild activity will be monitored and progressed by the nursing and physical therapy staff. The nursing staff will review your risk factors, discuss the nature of your illness, and answer any questions or concerns you may have.
Phase II – Extending and Enhancing the Rehabilitation Process
Phase II is an outpatient physician referral program consisting of monitored exercise and education. Patients that have had a heart attack, angioplasty, valve repair or replacement, chronic angina, open heart bypass surgery or heart failure qualify for Cardiac Rehab. Other diagnoses include LVAD (left ventricular assist device) and Life Vest patients are also treated in Cardiac Rehab.
Phase II begins with an initial evaluation to discuss the program, identify goals and develop a plan for your success in reducing your cardiac risk factors. Participants meet for 1½ hours, three times a week for a minimum of 36 sessions. Under the supervision of nurses and exercise specialists, an exercise program will be prescribed. You can choose from a variety of exercise equipment, including stationary bikes, treadmills, rowing machines, stair-climbing machines, an arm ergometer, and free weights.
To get started with Phase II, speak to your cardiologist or call us directly at 203.732.7106. Your physician will need to complete a referral form.
Phase III/Fitness Center – Ongoing Fitness and Maintenance
Phase III is a program for anyone who would like to exercise in Griffin Hospital's supervised fitness facility, including graduates of the Cardiac Rehab Phase II program. This is ideal for maintenance of a new exercise regimen or for beginners who would like personalized instruction in a safe, structured setting. Call 203.732.7106 for class times and prices.
Common Questions
How can Griffin Hospital's Cardiac Rehab program help me?
Participation in the Cardiac Rehabilitation Program can help prepare you for return to work or daily living activities. The program can also help improve your feelings of physical and mental well-being.
Unique to Griffin's program, each Cardiac Rehabilitation visit includes a half-hour group educational session addressing all of the known risk factors for heart disease. This gives each participant the opportunity to learn about their medications, diet, stress reduction, tests, procedures, and psychosocial issues in a relaxed, informal setting with a Registered Nurse and Exercise Physiologist.
Is Participation Covered by Insurance?
Cardiac rehabilitation is covered by most insurance companies. We encourage you to call your insurance company to determine if Phase II Cardiac Rehabilitation is a covered benefit. We can assist in making that phone call or provide a letter to the insurance company that explains the program. If the program is not covered by your insurance, you can work with a financial counselor in the hospital's Business Office to set up a payment plan.
Why is Cardiac Rehabilitation Important?
Cardiac Rehabilitation can offer lasting physiological and psychological benefits to people with heart disease. A multi-faceted program including exercise therapy, education, and behavior modification will have the greatest influence on your health as well as the quality of your life.
Want to know more? Check out two testimonials from Cardiac Rehab patients below: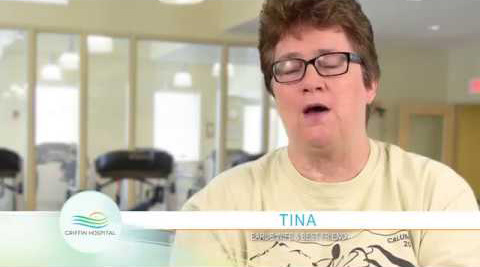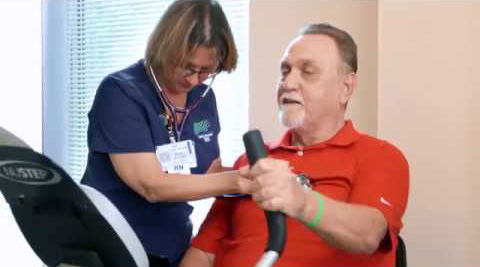 Related Pages: