Lymphedema Management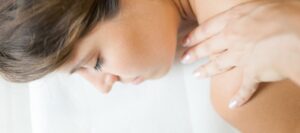 Reducing swelling for improved health.
Griffin Hospital's Lymphedema Management Program is designed for individuals with upper or lower extremity edema following surgery or trauma/injury or insidious in nature.
Treatment Programs
Comprehensive evaluation and development of individualized treatment programs including:
Treatment program consisting of customized manual therapy, manual lymph drainage, compression therapy and exercise approach
Home program – instruction in self massage and an exercise program individualized for you
Compression therapy – wrapping/bandaging program, vasopneumatic compression pump, compression garment fitting
Education – precautions, prevention and management/treatment program
Precautions
Common precautions to observe and discuss with your physician are as follows:
Skin care: keep you skin clean and moisturized, and check for cuts, irritations or infections
Do not allow injections, blood draw or blood pressure checks on affected arm
Do not get your cuticles cut during a manicure
Use protective coverings when sewing, cooking, cleaning, or gardening
Use care around pets, animals prone to scratch
Use care with large projects or heavy and repetitive activities. Plan large projects over several days and discuss with you physician the right amount of activity for you.
Related Pages: