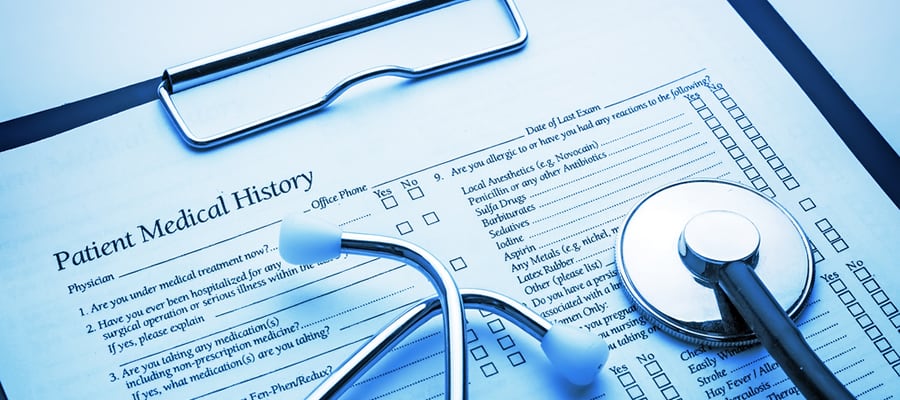 Griffin Hospital encourages you to take an active role in your medical care.
Have you been an inpatient or outpatient at Griffin Hospital? You can obtain your medical records in person or online.
Please note: We can not give out personal medical information by phone.
You can access your medical records in two ways:
In Person
To obtain printed copies of your medical records in person, come to the Medical Records office located inside Griffin Hospital.
Online
To obtain online access to your medical records, you can set up and use the "My Griffin Health" Patient Portal.
My Griffin Health is a secure, private website that allows you to access your Griffin Hospital Medical Records.
If you have been either an inpatient or outpatient of Griffin Hospital you may use My Griffin Health to access your medical records online. With access to your medial records anywhere you have internet access, My Griffin Health allows you to bring your important medical information with you wherever you go and build a better understanding of your health.
If you are interested in creating a My Griffin Health account, please call Medical Records at 203-732-7390 for instructions about setting up your online access.
Why Use My Griffin Health?

My Griffin Health

provides easy access to your important health information which will allow you to be proactive about your healthcare.

Sign-up is quick and easy.
Easy access to your medical records and test results.
Print or save your records to your computer.
Share your medical information with your family or physician.
Safely and securely store medical information on the website for a comprehensive health profile.

With My Griffin Health you can:

Verify and update your contact information.
Review your health information, including allergies, medical conditions, medication information, and procedure history.
Review your insurance information.
View appointment information.
Access driving directions and contact information
Review discharge information provided by your healthcare team.
Request a download of your medical record. Click here to learn more.

For You, and Those You Love

You can also use My Griffin Health to keep track of your dependent's information and securely share your health information with people you trust, such as your family or another doctor.

Take It with You

You can archive your health record offline and save it in a convenient PDF file. You even have the option of authorizing an exchange of information with your doctors' electronic medical record systems.

How Do I Get Started?