November is National Diabetes Awareness Month, a time for raising awareness about a disease that is reaching epidemic proportions in the US and around the world. According to Centers for Disease Control and Prevention's National Diabetes Statistics Report for 2020, cases of diabetes have risen to an estimated 34.2 million (roughly 10.2% of the population). Type 2 diabetes accounts for more than 90% of the cases and approximately 7.3 million people in the U.S. have diabetes, but have not yet been diagnosed.
Diabetes, if left untreated, can cause a number of complications and can harm many parts of the body including your eyes, heart, kidneys and feet. Fortunately Type 2 diabetes can be prevented through changes to eating habits, exercise, and sugar monitoring.
You can live a healthy and happy life while reducing your risk or managing your diabetes. Griffin Health offers diabetic support services to help individuals prevent or maintain diabetes and the experts at Griffin Faculty Physicians Endocrinology provide personalized support for those diagnosed with diabetes.

Meet Our Diabetes Care Specialists
Griffin Faculty Physicians Endocrinology Specialists help people with diabetes through insulin therapy, lifestyle changes and complication management. Their webpage also includes insightful videos by Dr. Chi Tang and blogs by Diana Bytyqi, APRN.
Learn More


What is Diabetes?
We have important information for you about prediabetes, diabetes, and the symptoms.

Griffin Hospital, HiM offers free prostate screenings Nov. 30
Griffin Hospital and the Health Initiative for Men (HiM) will host free prostate cancer screenings from 4-6 p.m. on Tues., Nov. 30 at the Center for Cancer Care at Griffin Hospital.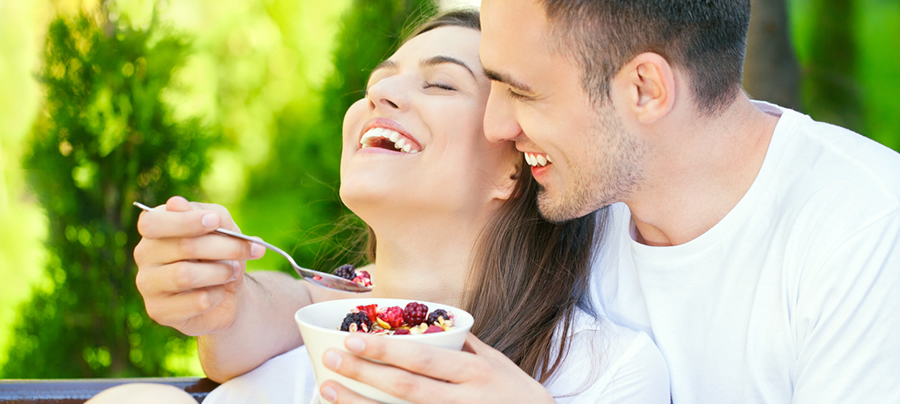 Diabetes Management and Prevention Programs
Griffin Health offers free and effective diabetes prevention and management programs, including GlucoseZone, an exercise program specific for people with prediabetes.

The Importance of a Diabetic Foot Exam
People diagnosed with diabetes should get a diabetic foot exam at least once a year because they are at higher risk for a variety of foot health problems.

The Yale-Griffin Prevention Research Center and incentaHEALTH Partner to Offer a Free Virtual Type 2 Diabetes Prevention Program to Lower Naugatuck Valley Residents
The Yale-Griffin Prevention Research Center (PRC) is partnering with Colorado-based digital health company incentaHEALTH to offer a free online diabetes prevention program to study volunteers from Lower Naugatuck Valley as part of a research project to improve health in low-income communities.

How to Increase Your Fiber Intake
Getting enough fiber is important for your health, especially in helping prevent diabetes and for those managing their diabetes.

The Best Foods for Kidney Health
Diabetes can cause severe damage to a person's kidneys. Here's a guide to foods that can the performance and health of the kidneys.

Griffin Hospital Offers Free Smoking Cessation Starting Dec. 8
Griffin Health offers free education, advice and support to help individuals prepare to quit smoking with its four-week smoking cessation program starting Dec. 8.

Free Virtual Presentations on Weight-Loss
Griffin Bariatrics will offer free virtual presentations on weight-loss services on Mon., Dec. 6 at 5:30 p.m., Wed., Dec 15 at 5:30 p.m.; Tues., Jan. 11 at 5:30 p.m.; Wed., Jan 19 at 5:30 p.m.; and Tues., Jan. 25 at noon. Led by Griffin Hospital Director of Bariatrics Dr. Abe Fridman, this seminar will explain how bariatric surgery can help patients lose significant amounts of weight, enhance their health, and provide long-term outcomes.

Griffin Offers COVID-19 Vaccinations for Children 5-11 years old and Boosters for 18+
Griffin Health and the Connecticut Department of Public Health are now offering no-cost, walk-up Pediatric COVID-19 Vaccinations for children 5-11 years old and COVID-19 Boosters for individuals 18 and older.
Griffin Health COVID-19 Vaccinations Centers in Shelton and Naugatuck will offer special hours for children ages 5-11. Pediatric COVID-19 Vaccinations will be offered at 10 Progress Dr. in Shelton on Mondays and Wednesdays from 4-7 p.m., and at the adjacent Griffin Health Occupational Medicine Center (also at 10 Progress Drive in Shelton) on Saturdays from 9 a.m.-Noon. Pediatric COVID-19 Vaccinations will be offered at 727 Rubber Ave. in Naugatuck on Tuesdays, Thursdays and Fridays from 3-6 p.m.
Additionally, the Mobile Vaccination Teams are offering pediatric vaccinations at selected clinics. Click here for a list of upcoming Pediatric COVID-19 Vaccination clinics.
No appointment necessary.
COVID-19 Booster shots are now available to all Connecticut residents 18 years and older. Individuals can receive a booster if it has been at least two months since you received J&J or six months since you received a second shot of Pfizer or Moderna.
Boosters are available at Griffin's COVID-19 Vaccination Centers at 10 Progress Drive in Shelton and 727 Rubber Avenue in Naugatuck with no appointment necessary.
The Shelton Vaccination Center is open 8 AM to 4 PM on weekdays, and Saturdays from 7 AM to Noon. The Naugatuck Vaccination Center is open 12 to 6 PM on Mondays and Wednesdays, and Saturdays from 7 AM to Noon.
Boosters are also available at all mobile vaccination clinics. Click here for a list of upcoming Pediatric COVID-19 Vaccination clinics.
Individuals are encouraged to bring their health insurance card and photo ID if they have them. However, it is not necessary to have health insurance or a state-issued ID to receive the vaccine. No one will be turned away for lack of insurance or ID.
Griffin Hospital School of Allied Health Careers Offers Winter Semester for Medical Assistant, CNA, and Phlebotomy
The Griffin Hospital School of Allied Health Careers, at 300 Seymour Avenue, Suite 206 in Derby, is accepting applications for the winter semesters of Certified Clinical Medical Assistant, Certified Nursing Assistant (CNA) and Phlebotomy programs.