Transilluminated Powered Phlebectomy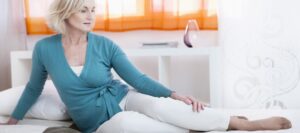 Trivex Vericose Vein Removal
Varicose vein removal at Griffin Hospital.
There is a new treatment option for the many sufferers of unsightly and painful varicose veins being offered at Griffin Hospital. Marsel Huribal, M.D., a Board Certified Vascular Surgeon and member of Griffin Hospital surgical staff, is one of the few area physicians performing the Trivex Transilluminated Powered Phlebectomy , a procedure that removes veins through virtually suctioning them out.
The Trivex procedure is done on an outpatient surgical basis where the patient is under general or light anesthesia. It involves making as few as 2 incisions per vein cluster, inserting an illuminating device into the vein area and removing the vein through another small resection device.
"The process is similar to liposuction," Dr. Huribal said and added that the Trivex system is very effective and minimally invasive, causes less scarring and infection. "It gives excellent cosmetic results." In addition to the removal of varicose veins, the Trivex procedure is helpful in treating venous ulcerations.
The Trivex system was invented by a surgeon in 1996 who later teamed up with Smith + Nephew, a leader in surgical innovations. The Trivex system is an alternative to other types of varicose vein removal including painful surgery, sclerotherapy to collapse the vein or laser treatments.
More than 24 million Americans suffer from varicose veins. These types of veins occur when leg valves fail to close properly and blood pools in the vessels causing veins to bulge and become visible.
Patients interested in finding out more about the Trivex system can call Griffin Hospital InfoSource at (203) 732-7211, Dr. Huribal's office in Shelton directly at (203) 926-1262 or log on to www.veins1.com
Related Pages: