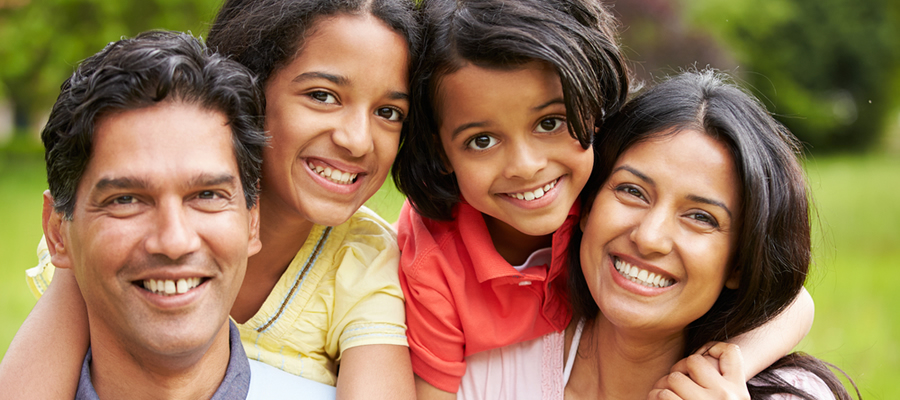 Patient Satisfaction Ratings
Exceeding Expectations
A Griffin Hospital organizational commitment is to meet or exceed expectations and create an exceptional experience for patients and their families that results in industry leading levels of patient satisfaction. To monitor achievement of this goal, Griffin measures patient satisfaction with all services using various techniques.
Ensuring Satisfaction
To measure the satisfaction of its inpatients, Griffin Hospital contracts with an independent, private market research company to conduct a telephone survey of 100 discharged patients (about 15% of discharges) each month. In addition to answers to the questions included in the survey, the callers capture narrative comments from patients in response to open ended questions. The results are provided within 30 days of the end of the previous month to the hospital's executive staff and shared with the management team for investigation and corrective action if necessary.
A similar survey of 100 Emergency Department patients is conducted monthly, and the hospital also uses a quarterly mailed survey for all outpatient (ambulatory) services. The results are tabulated by the hospital's Patient Safety and Care Improvement department as part of an overall Performance Report Card and shared with the executive staff and the management team for investigation and corrective action. Patient Satisfaction, Willingness to Return, Willingness to Recommend, and Secured Customer rating results are also provided as part of this Report Card.
Griffin's overall Inpatient Satisfaction, Emergency Department Satisfaction, and Ambulatory Care satisfaction scores appear below:
Patient Satisfaction Trend Report by Fiscal Year
(percentage)

| Year | Inpatients | Emergency Department |
| --- | --- | --- |
| FY 2015 | 97 | 96 |
| FY 2014 | 97 | 95 |
| FY 2013 | 96 | 93 |
| FY 2012 | 96 | 95 |
| FY 2011 | 96 | 97 |
| FY 2010 | 96 | 94 |
| FY 2009 | 96 | 92 |
| FY 2008 | 96 | 91 |
| FY 2007 | 97 | 93 |
| FY 2006 | 97 | 93 |
| FY 2005 | 97 | 92 |
| FY 2004 | 97 | 94 |
| FY 2003 | 97 | 92 |
| FY 2002 | 98 | 92 |
| FY 2001 | 96 | 90 |
| FY 2000 | 96 | |
| FY 1999 | 96 | |
| FY 1998 | 96 | |
Overall Outpatient (Ambulatory) Satisfaction
(percentage)

| Fiscal Year | 2015 | 2014 | 2013 | 2012 | 2011 | 2010 | 2009 | 2008 | 2007 | 2006 | 2005 | 2004 |
| --- | --- | --- | --- | --- | --- | --- | --- | --- | --- | --- | --- | --- |
| All Departments | 96 | 97 | 97 | 97 | 97 | 97 | 97 | 96 | 96 | 96 | 95 | 95 |
| Radiology | 96 | 96 | 97 | 97 | 97 | 96 | 96 | 95 | 95 | 96 | 93 | 94 |
| Laboratory | 96 | 95 | 96 | 97 | 97 | 95 | 95 | 95 | 95 | 95 | 94 | 95 |
| Short Term Surgery | 94 | 97 | 97 | 97 | 96 | 97 | 97 | 97 | 98 | 97 | 97 | 96 |
| Physical Medicine | 96 | 97 | 96 | 95 | 95 | 97 | 97 | 96 | 99 | 97 | 98 | 96 |
| Cardiology | 94 | 96 | 98 | 98 | 97 | 97 | 97 | 97 | 96 | 97 | 95 | 93 |
| Pulmonary Lab | 95 | 97 | 96 | 98 | 97 | 99 | 97 | 94 | 96 | 92 | 94 | 95 |
| Endoscopy | 97 | 96 | 97 | 98 | 97 | 97 | 97 | 96 | 97 | 97 | 97 | 98 |
| Wound Center | 94 | 95 | 98 | 98 | 97 | 98 | 96 | 98 | 97 | 99 | 97 | 96 |
| Special Procedures Unit | 95 | 98 | 99 | 99 | 99 | 98 | 98 | 98 | 99 | 99 | 98 | 99 |
| Sleep Wellness Center | 97 | 98 | 97 | 98 | 98 | 97 | 99 | 98 | 96 | 96 | 98 | 97 |
| Center for Cancer Care | 98 | 99 | 100 | 99 | 100 | 100 | | | | | | |
| Hewitt Center for Breast Wellness | 95 | 98 | 96 | 97 | 97 | | | | | | | |