Diagnosing nervous system disorders and neurological disease processes.
Griffin Hospital's Neurology Department offers a variety of diagnostic testing services, all of which can be instrumental in evaluating the status of your body's nervous system. Each test is administered by our highly trained and professional staff and is reviewed and interpreted by a board certified Neurologist.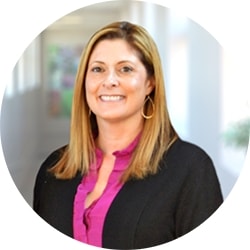 Our Services
Our Neurology Department offers the following services:
EEG
An EEG or electroencephalogram is a recording of the electrical activity of the brain. This test is used to evaluate a variety of disorders, including seizures, infections of the central nervous system, head trauma, brain tumors, and such degenerative disorders as Alzheimer's or Parkinson's Disease.
EMG
An EMG or electromyography is a recording of the electrical activity in muscles. Testing of nerve conduction is often included in this study as well. EMG testing can help your doctor discover the cause of extent of muscle weakness, spasms, paralysis, or pain in the arms, hands, legs, or face. In addition, other neurological disease processes affecting the spinal cord or the nerve-muscle junction can be detected and evaluated.
Patient Care Navigation
The priority of the Neurology staff is to extend personalized, patient-focused health care by using only the best equipment and technology. We pride ourselves on producing high quality results with the highest standards of accuracy as well as thorough evaluations by board certified physicians. It is our goal to provide services to patients in a positive, anxiety-free atmosphere.
The Neurology Department offers several amenities to our patients and complimentary valet parking is offered to all outpatients who use Griffin Hospital's Neurology services.
Routine outpatient appointments are available Monday through Friday, and can be scheduled with the Central Scheduling Department at (203) 732-7101.
We are proud that the Joint Commission on Accreditation of Healthcare Organizations recognizes our Neurology Department.