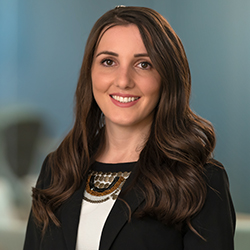 As a nurse practitioner, with a doctoral degree from an accredited institution, Ms. Bytyqi has the clinical expertise and knowledge to care for patients with acute and chronic illnesses. During her training as a registered nurse and as a nurse practitioner student at Quinnipiac University, she acquired the skills to assess, diagnose and treat a diverse group of patients. In addition, being bilingual enables her to communicate and educate patients more effectively as she is able to understand the challenges that come with language barriers.
Video Image Placeholder
Certification
AANCP Family Nurse Practitioner
Education & Training
Medical School

Quinnipiac University, Hamden, CT
Updates
If you are a physician or authorized representative of a practice listed here and would like to request changes to your profile, please send an email to griffin@griffinhealth.org.