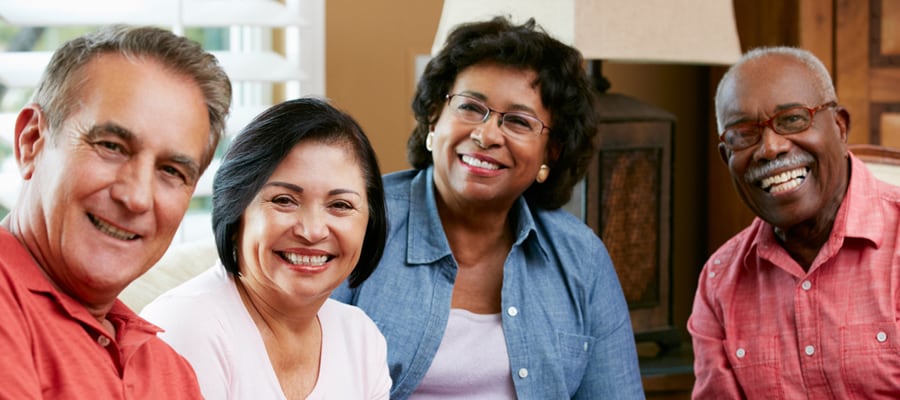 Thank you for your interest in the Patient Family Partnership Council. We appreciate your time and your interest in helping us improve patient care.
In an effort to consistently deliver an exceptional patient experience, it is important for us to obtain insights from a variety of perspectives. Therefore, we are inviting former patients, family members and other community members to join the Council. Please complete the short questionnaire (Interest Form) below to help us understand how your background and experiences might fit with the Council. A hospital representative may call you to discuss your interest.
If you have any questions, we've included a FAQ below. If you have further questions or if you need this application in another form (language, Braille, spoken words), please call (203) 732-7555 or email kbrowne@griffinhealth.org.
FAQs
What is the purpose of a Patient-Family Partnership Council?
The purpose of a Patient-Family Partnership Council is to provide a formal structure for collaborating with patients and families (as defined by the patient) in policy and program decision-making in health care settings to improve safety, quality and the patient experience.
Why is the Council important in conjunction with the facilities Planetree philosophy?
The Patient-Family Partnership Council is a way to establish a forum for patients and families to share their experience, expertise, insights and perspectives to bring about culture change in health care within our organizations. It is a two-year journey toward making care improvements at the hospital.
Who leads the Patient-Family Partnership Council?
A hospital director provides leadership support and access to resources, direction and priorities. He/she sets agendas, lead and conduct the meetings, coordinate activities and actions, and communicate with appropriate groups (including senior leadership and the Board of Directors). The senior leadership of the hospital should determine who the hospital lead should be and include Council leadership as part of his/her job responsibilities. It is suggested that the lead serves a two year term for continuity.
How should we determine Patient-Family Partnership Council membership?
The number of Council members is determined by the individual hospital based on location, availability, interest and priorities. Membership typically ranges from 10 to 20 members. At least 50% of the formal membership should consist of former patients and family members, and should be representative of the larger community served. In some cases, a community representative who has not been a patient at the hospital may be selected for membership because of health care experiences or expertise. It is expected that former patients and family members will be more open and take more responsibility for developing priorities and actions if they are not overwhelmed by the number of hospital representatives. The hospital makes the final determination on membership of the PFAC.
Can an employee who has been a patient (or whose family member has been a patient) be considered as a patient or family member on the Council?
An employee may be considered as one of the hospital employee representatives but should not be counted as a patient/family representative.
What are the costs of implementing a Patient-Family Partnership Council?
The actual incremental costs of implementing a Patient-Family Partnership Council are minimal. Obviously, hospital staff time for planning, leading/facilitating and reporting activities is a cost to the hospital. Other costs could consist of meeting room space; recruitment materials including letters, postage and brochures; and snacks or a light meal at PFAC meetings
What other potential benefits besides improvements in safety, quality and the patient experience are likely to occur because of the presence of a Patient-Family Partnership Council?
Several other potential benefits include:
The hospital creates ambassadors that take the priorities and services of the hospital out to the community
Everything that we take to the Council is likely to come back improved because of the involvement of former patients in issues that directly affect them
There is diversity in the patient and family perspective that may be modified through guided dialogue with experts and community peers
Having a CAC forces hospital staff to think about what we do, how we do it, why we do it, and how we can do it better.
How many meetings should we plan each year?
The frequency of meetings should be determined by the schedules of the members, the length of each meeting, and the time needed to realistically accomplish goals. It is important that the meetings be of sufficient frequency to maintain momentum and interest in the council and to establish the Council work as a culture-changing priority for the organization. The meeting frequency should be no less than quarterly, and ideally should be scheduled between 9 and 12 times per year.
We do not expect you to have experience working in health care – we are interested in your experiences as a consumer of health care services.
Please fill out the form below: