Wellness Starts with Staying Healthy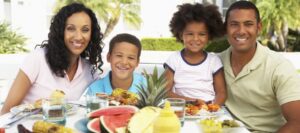 Griffin Health Services offers a wide variety of wellness programs and health education classes to help you and your family achieve a healthy lifestyle. Let our health experts guide and assist you in making a health and wellness plan that works for you. Fitness, nutrition, stress management, chronic disease management…there's lots to think about and always something to learn. We look forward to helping you and your family stay healthy throughout life.
Wellness Programs & Classes

Griffin Hospital offers Philips Lifeline, the #1 medical alert service.

Our 12-week, evidence-based lifestyle change program increases vitality by giving individuals the tools and support to prevent and treat many chronic diseases.