Griffin Health Services Corporation Board of Directors
John W. Betkoski, III – Chairman

John "Jack" Betkoski III is Vice Chairman of Connecticut's Public Utilities Regulatory Authority (PURA).
Betkoski has served on Connecticut's utility regulatory authority since 1997 when he was named a Commissioner of the Department of Public Utility Control. He was elected Vice Chairman of that body in 2007. When PURA was established on July 1, 2011 as the state's new regulatory authority, Betkoski was appointed a Director by Governor Dannel P. Malloy and elected as Vice Chairman of the new authority.
He is the former President of the New England Conference of Public Utilities Commissioners (NECPUC) and is the 2nd Vice President of the National Association of Regulatory Utility Commissioners (NARUC). In addition to his NECPUC and NARUC responsibilities, Betkoski is currently Chairman of the Connecticut Water Planning Council.
A past Chairman of the Board of Directors for Griffin Hospital in Derby, Betkoski and serves as Chairman of the Board of Director for the National Multiple Sclerosis Society, Connecticut Chapter. He is on the board of Waterbury Youth Services, and VARCA, Inc. of Derby, a private non-profit agency which provides work opportunities to individuals with special needs. He also is a member of the Advisory Board of The Salvation Army of Waterbury. 
Kenneth Baldyga – Immediate Past Chairman

Kenneth Baldyga, CT State Arbitrator and Human Resources Consultant, received his B.S. in Business Administration from Sacred Heart University and his M.S. in Industrial Relations from the University of New Haven.  He also is a certified Senior Professional in Human Resources.
Mr. Baldyga has spent much of his career as a human resources executive. He was previously Vice President of Human Resources at Vishay Intertechnology and Crown Risdon in Naugatuck and Thomaston for many years. He also served as an adjunct faculty instructor at Post University. Mr. Baldyga served as the chairman for the United Way Campaign of Naugatuck and Beacon Falls, is a member of the Shelton Memorial Day committee and is currently a volunteer with the Shelton Fire Department. He lives in Shelton with his wife Janet.
Patrick A. Charmel – President and Chief Executive Officer of Griffin Hospital

Patrick A. Charmel, President and Chief Executive Officer of Griffin Hospital and its parent organization, Griffin Health Services Corporation, has been associated with Griffin since 1979, when he served as an undergraduate student intern while attending Quinnipiac University. After earning a Master of Public Health degree from Yale University in 1983, he joined Griffin Hospital's Executive Staff and served in a number of Administrative positions. He became President and CEO in 1998.
As President and CEO of Griffin Health Services Corporation, he also serves as Chairman of Planetree Inc., a subsidiary corporation. Planetree is a not-for-profit organization that supports a membership that includes more than 800 care sites across the United States and 24 foreign countries that are committed to patient empowerment and the delivery of person-centered care to improve the care experience. Charmel also serves as Chairman of the Value Care Alliance, a collaboration of Connecticut hospitals, health systems, and physician organizations working together to build the infrastructure and capabilities necessary to deliver high value accountable care.
During his tenure, Charmel has positioned Griffin Hospital as an award-winning, innovative organization, recognized as an industry leader in providing personalized, humanistic, consumer-driven healthcare in a healing environment. Under his leadership, Griffin appeared on the Fortune Magazine list of the "100 Best Companies to Work for in America" for 10 consecutive years. The Griffin Hospital management team was selected by HealthLeaders Media as the nation's "Top Leadership Team in Healthcare" for community and mid-sized hospitals. Griffin and Charmel have been profiled in a number of popular business books including Tribal Leadership, The Little Big Things by Tom Peters, The Transformative CEO and The Disney Way.
Charmel is also co-author of the book "Putting Patients First," which received the American College of Healthcare Executive's Healthcare book of the year award. A third edition of the book was released in October 2013.
John J. Zaprzalka, CPA – First Vice Chairman

A Griffin Corporator since 1989, Mr. Zaprzalka is a partner in the firm, Apicella, Testa & Company, P.C., in Shelton. He received his Bachelor Degree in Accounting from Fairfield University, served as manager of accounting at Gaylord Hospital for several years and is a consultant to numerous medical practices.
He serves on the board of the Valley Community Foundation, the Parish council of St. Michael's Church, and is a corporator of both the Valley United Way and Boys & Girls Club of Lower Naugatuck Valley. He is also a member of the American Institute of CPAs and Connecticut Society of CPAs.
Mr. Zaprzalka is a lifelong Valley resident and currently lives in Seymour with his wife, Laura and two children, Alyssa and Andrew.
George S. Logan – Second Vice Chairman

State Sen. George S. Logan represents the 17th District, which includes Ansonia, Beacon Falls, Bethany, Derby, Hamden, Naugatuck and Woodbridge.
Since 2014, George Logan has taken on the role of Director of Environmental Management and Government Relations for Aquarion Water Company (Aquarion) of Connecticut, the largest investor-owned water utility in New England and among the seven largest in the U.S.
He is responsible for leadership and support roles related to government relations and environmental functions related to sustainability programs, alternative energy programs as well as watershed maintenance, law enforcement, source protection, environmental compliance, natural resources management, and community outreach programs.
Prior to taking on this current position with Aquarion, Mr. Logan was responsible for leadership and support roles in all aspects of water utility engineering.  In other previous roles with Aquarion, Mr. Logan was also responsible for supervision of Aquarion's land survey, CAD drafting and design functions and was in charge of Corporate Purchasing for the Company.
George S. Logan earned a Bachelor of Science Degree (1991) in Engineering from Trinity College in Hartford, Connecticut and a Master of Science Degree (1995) in Mechanical Engineering from the University of Bridgeport, Connecticut.
Themis Klarides – Third Vice Chairman

State Rep. Themis Klarides is serving in her ninth term representing the 114th House District which includes Woodbridge, Orange and Derby. Following the statewide elections in 2014, her House Republican colleagues unanimously chose her as Caucus Leader – the first woman to hold the position. She was a Deputy Republican Leader from 2007 through 2014. As Leader, Klarides is a member of the legislature's committee on Legislative Management.
Rep. Klarides has been active in her community, serving on numerous boards and civic organizations.  In 2006, she was appointed to the Board of Directors of Griffin Health Services and is a member of the Residency Advisory Committee of Griffin Hospital in Derby. She is an outspoken advocate for first responders and public safety personnel including firefighters, police, and emergency medical technicians.
Themis Klarides is a graduate of Trinity College, where she earned a Bachelor of Arts Degree in Political Science and later graduated from Quinnipiac University School of Law. She is a practicing lawyer in the State of Connecticut and in the United States District Court for Connecticut. She is of Counsel to Bridgeport-based Cohen and Wolf in the firm's Orange office.
Nancy DiNardo – Secretary

Nancy DiNardo was a teacher in Bridgeport from 1971 to 1978, served as School Psychologist from 1978 to 1985 and was Director of Psychological Services until she retired in 2002. She served as an EMT on the Trumbull Emergency Medical Services and on the Trumbull Town Council, Board of Finance and Board of Health where she worked on the committee to develop the regional Hospice Program. Nancy served as chair of the Trumbull Democratic Town Committee for 30 years.
Nancy became a member of the Democratic State Central Committee in 1998 before becoming State Party Chair in 2005. She stepped down as the chair in 2015 and now serves as vice chair. She is on the Executive Board of the Democratic National Committee and the Association of State Democratic Chairs. Nancy also is the chair of the Eastern Region Caucus of the Democratic National Committee.
Gerald T. Weiner – Treasurer

Gerald Weiner is an Attorney with Weinstein, Weiner, Ignal, Vogel and Shapiro of Bridgeport.  He received his juris doctor degree from the University of Connecticut School of Law.
He is a member of the Connecticut Bar Association and the State Investment & Advisory Council for the State Treasurer's Office.
He lives in Woodbridge with his wife, Tina, and their three children.
Joseph Andreana

Joseph Andreana is currently the the Deputy Executive Director of the United Methodist Frontier Foundation. His extensive business experience includes serving as Executive Director of The Connecticut Alliance of Boys and Girls Clubs, Inc., President & CEO of the Oxford Economic Development Corporation, and as an Adjunct Professor at the Sacred Heart University College of Business.
Andreana's history of volunteer activity and community involvement include working with the Boys and Girls Club of the Lower Naugatuck Valley, the Valley United Way, the Valley Advisory Committee of the Community Foundation, Board of Directors of the United Methodist Homes Foundation and former President of the Shelton Jaycees.
He is a past recipient of the Service to Youth award (1994), Greater Valley Chamber of Commerce Gold Seal Award (2001) and Secretary of State Volunteer Award (2002).
Andreana has served as a Corporator of Griffin Health Services since 2006. He and his wife are residents of Oxford.
Frederick Browne, MD – Chief Medical Officer and Vice President of Medical Affairs

Dr. Frederick Browne is Griffin Hospital's Chief Medical Officer and Vice President of Medical Affairs. A board-certified internist and infectious disease specialist, he is an experienced physician executive having served as Vice President of Medical Affairs at New Milford and South County (RI) hospitals. Dr. Browne also serves as President of the Griffin Faculty Practice Plan. In his roles, Dr. Browne manages and oversees credentialing of Griffin Hospital medical staff, leads the hospital's Medical Executive Committee and the Medical Performance Improvement Committee, and assists medical staff involved in programs and services offered by Griffin Hospital.
Mark Peterson

Mark Peterson is Chief Financial Officer of OEM Controls in Shelton. He is certified in Production and Inventory Management (CPIM) and is a Certified Continuous Improvement Champion of Lean Manufacturing.
He holds an MBA from Sacred Heart University and a BS in Accounting from Bentley University. Mark and his wife Monica, a teacher, have lived in Shelton since 1980. They have two children, Jessica and Kurt.
Joseph Sokol, M.D.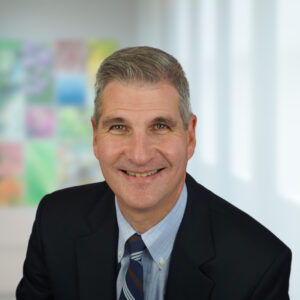 Dr. Sokol serves as the President of the Medical Staff.
Donna DiGianvittorio

Roman Spivak, M.D.
Dr. Spivak serves as the Vice President of the Medical Staff.
Philip White

Phil White graduated from Southern Connecticut State University with a Bachelor of Science degree in Economics and Education. He also holds an MBA in Management from University of New Haven. Besides serving on the Board of Directors for Griffin Health Services Corporation Phil serves on the Greater Valley Chamber of Commerce Board of Directors and is a past Chairperson of the Chamber. Phil recently retired as President & CEO of Better Packages Inc, a long-time manufacturer in the Valley but has retained the title of President Emeritus. Phil resides in Watertown with his wife Fran.
Jimmy Tickey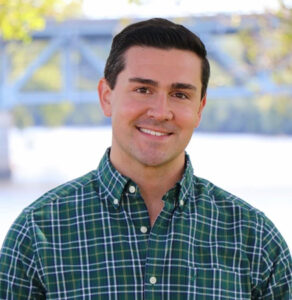 Jimmy Tickey grew up in Shelton, and continues to call the Naugatuck Valley home. He graduated from Fordham University in New York City with a degree in Business Administration and Economics.
Tickey served as Community Campaign Chair for the Valley United Way for 3 consecutive years raising $3m for the Lower Naugatuck Valley which assisted over 110,00 people in need. Tickey serves on the Board of Directors for the Boys & Girls Club of the Lower Naugatuck Valley, Connecticut's League of Conservation Voters, Planned Parenthood Action Fund of Southern New England and Griffin Health.
Tickey, along with fellow small business owners, started Celebrate Shelton – an organization providing high quality community gatherings and seasonal concerts that improve arts engagement in the community.
Tickey served as Congresswoman Rosa DeLauro's (CT-3) Campaign Manager for 8 years; and as a Senior Advisor to Lt. Governor Susan Bysiewicz, overseeing Connecticut's 2020 Census preparedness and outreach to municipalities. Since 2019, Tickey has led the offices of Congressman Jim Himes (CT-4) as District Director.
Tickey has been elected to the City of Shelton's Planning & Zoning Commission for 3 consecutive terms; the highest local Democratic vote-getter on record.
Tickey formed the LGBTQ Caucus of the Connecticut Democratic Party in 2020.
Tickey was named to Connecticut's Top 40 under 40 at the age of 27.
Jean Crum Jones MPH, RD

Jean is a Registered Dietitian-Nutritionist. She graduated from the University of New Hampshire with a degree in foods and nutrition, completed her dietetic internship at the Yale New Haven Hospital, and received her Master's in Public Health from Yale University. She also operates the Jones Family Farms and Winery, a six-generation horticultural farm, in Shelton, CT.
George Mitchell, Jr.

George Mitchell is the Vice President of Production Operations for Rotary Systems, at Sikorsky, a Lockheed Martin Company. In this capacity, he is responsible for all Sikorsky manufacturing, developing our operational strategy and the execution of Production and Development Manufacturing, Assembly and Flight Operations, and Overhaul and Repair. His responsibilities include ensuring value and quality across our operations in Connecticut, Pennsylvania, Florida, Alabama, Texas, and internationally including Poland, Singapore, the United Kingdom, Turkey and India.
George is the former Board Chairman for the Greater Valley Chamber of Commerce. He is the Chairman of the Oxford Connecticut Public Library Building Committee and was also a member of the Oxford High School Building Committee. He is also a Corporator for the Valley United Way and Lower Naugatuck Boy and Girls Club.
Robert Reiss

Robert founded the company in 2007 with a radio show, The CEO Show, which today is nationally syndicated on over 25 AM radio stations with 600,000 weekly listeners. The CEO Show was rated in the 2016, "10 Top Podcasts Every CEO Should Listen To" as the #1 Podcast for CEOs. He also is a writer for Forbes.com since 2009 specializing in transformative CEOs with focus on: the customer experience, culture and digital transformation. The CEO Forum publishes The CEO Forum Magazine, a quarterly received exclusively by the top 10,000 CEOs in America.
Robert Reiss coined the term "Transformative CEO", and then co-authored, The Transformative CEO (McGraw-Hill, 2012). Reiss' work with CEOs has been featured in media such as Squawk Box and The Harvard Business Review where Reiss was cited as, "an expert in executive communications". According to the renowned business author Tom Peters, "Robert Reiss knows CEOs better than any person alive."
Ed McCreery, III, Esq.

Edward grew up in Trumbull, attended the Valley Forge Military Academy, the University of Vermont, and Western New England School of Law. He and his wife Katherine have been residents of Shelton since 1982 where they raised their two boys, Alexander and Conner. Ed serves on the City's Conservation Commission and its Economic Development Board. Ed is a partner at the state-wide law firm of Pullman & Comley where his practice focuses on commercial litigation; arbitrations; administrative appeals; and insurance coverage disputes. He is the past chair of the Greater Bridgeport Bar Association; the Insurance Coverage Section of the Connecticut Bar Association; and the Greater Valley Chamber of Commerce. He currently is the incoming chair of the Litigation Section of the Connecticut Bar Association, a member of the boards of the Greater Valley Chamber of Commerce; the Shelton Land Trust; and of course, the Development Board of Griffin Hospital.
Laura Marasco

Laura Marasco is CEO and owner of West-Conn Tool and Die, Inc. in Shelton, CT. West-Conn Tool Inc. is a contract manufacturer of precision machined parts for medical, aerospace and commercial applications.
Laura is also the founder and CEO of Exhale Meditation and Yoga Studio in Shelton, CT. Her dedication to preventative healthcare has led her to create a secular Meditation studio that concentrates on the scientifically proven health benefits of meditation and yoga.
Prior to her current roles, Laura was a Financial Advisor in the Wealth Management division of Wells Fargo Bank in Greenwich, CT. She holds a BA in history from the University of Connecticut.
Laura and her husband, Dave, live in Milford.
Fred Stanek

Frederick D. Stanek is a lifelong resident of Seymour having been born at Griffin Hospital. He is an attorney and partner in the law firm of Teodosio Stanek, LLC with offices located in Shelton and Oxford. He graduated from Seymour High School in 1972 following which he received a B.S. Degree in Business Administration from the University of Connecticut in 1976 and a Juris Doctor Degree from the Syracuse University College of Law in 1979.
Mr. Stanek is also a Member of The Griffin Hospital Development Fund, Inc. He was a member of the Seymour Board of Education for 32 years from 1989 until 2021 when he was elected to the Seymour Board of Selectmen. Mr. Stanek previously served as a member of the Board of Selectmen from 1983 to 1985 and the Seymour Library Board of Directors from 1981 to 1983. He is also a Member of the Seymour Parade and Events Committee and the Seymour Community Center Building Committee. He is Counsel to the Naugatuck Valley Health District and has served as the Beacon Falls Town Counsel. Mr.Stanek has served on many other boards and commissions.
Mr. Stanek is a Member of the Connecticut Bar Association and is a Past President of the Lower Naugatuck Valley Bar Association. He was named as an Inaugural Member of the Seymour High School Alumni Hall of Fame in 2021.
Related Documents