With you before, during, and after.
Griffin Hospital believes that the best surgical outcomes (results) occur when patients and their care partners are informed, engaged, and prepared for their procedures. Whether you are scheduled for surgery or a care partner, we want to help you feel at ease during what can be a stressful time.
Our orthopaedic care specialist is here to guide through the surgical process by taking the guesswork away, and serves as a link between you and your other care providers.
We host personalized joint replacement education classes to help you before, during, and after your procedure.
Before surgery, you will be given a Guide Book taking you through each step of the process and your care team will review every detail with you from preoperative education to postoperative exercise.
Griffin Hospital is participating in the Medicare Program's Comprehensive Care for Joint Replacement Program (CJR Program). Click here for more information about the CJR Program. The physicians at Valley Orthopaedic Specialists and Dr. Philip Minotti are CJR collaborators in the program in 2019.
Griffin hospital's selection criteria for CJR Collaborators can be found here.
Our expertly-trained surgeons use advanced technology to perform knee procedures with unmatched precision. At Griffin, our renowned patient-centered care is combined with the state-of-the-art 3D Mako system to create a personalized treatment plan so you can thrive after surgery.
Curious about what the "Anterior Approach" entails? Watch this!
Patient Care Navigation
Even with the most caring and attentive doctors and staff, it's not easy to manage everything that's going on, but having someone on your side, helping you navigate the course of your care and treatment, can make things a little easier.
Our Orthopaedic Care Specialist is an experienced caregiver who knows all about orthopaedic care and does everything possible to make your diagnosis and treatment understandable and less stressful. She is committed to helping you navigate all aspects of your care.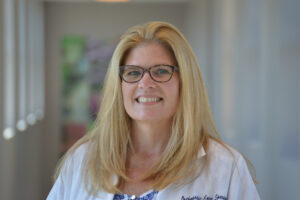 Hi there! My name's Amy Gagne.
I'm your Orthopaedic Care Specialist. I'm here to help guide you through this process – if you have any questions, send me an email or call 203-732-7524.
Join Us for a Free Seminar!
The Griffin Health Center for Joint Health offers free presentations at Griffin Hospital to help individuals understand minimally invasive hip replacement surgery.
Orthopedic Surgeon Philip Minotti, MD, discusses the advanced direct anterior approach for hip replacement, which offers important advantages over standard surgical procedures. Direct anterior hip replacement patients generally experience less pain along with a shorter length of stay in the hospital and faster recovery.
Dr. Minotti will be available at the end of the presentation to answer any questions from attendees.
See the upcoming presentations below. For more information or to reserve your spot, call Griffin Hospital Orthopaedic Care Specialist Amy Gagne at 203-732-7524.
Your Orthopedic Treatment
Our orthopaedic surgeons are specially trained to use an innovative, less invasive prosthesis to help knee and hip replacement patients make a quick recovery and return to daily activities.
Surgeons from Valley Orthopaedic Specialists and Connecticut Orthopaedic Specialists choose to perform procedures at Griffin Hospital for many reasons – but our commitment to patient satisfaction is the biggest one by far.
Learn how minimally-invasive surgery can get you back in action!
Join Orthopedic Surgeon Philip Minotti, MD, for a free seminar about the anterior hip replacement surgery at Griffin Hospital!
Dr. Minotti will explain the advanced Direct Anterior Approach, which offers important advantages over standard surgical procedures. There is generally less pain, it decreases the length of stay in the hospital, and can have you enjoying better comfort and mobility in as little as a few days!
Attend a virtual information seminar – fill out the form below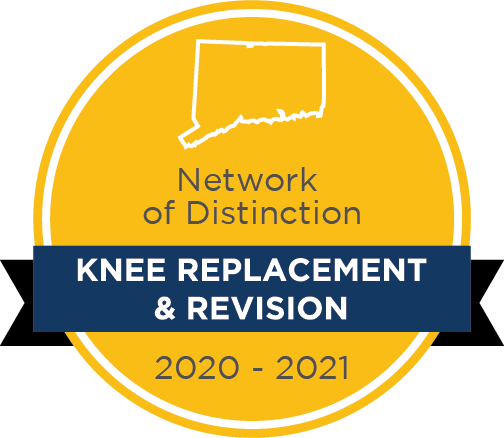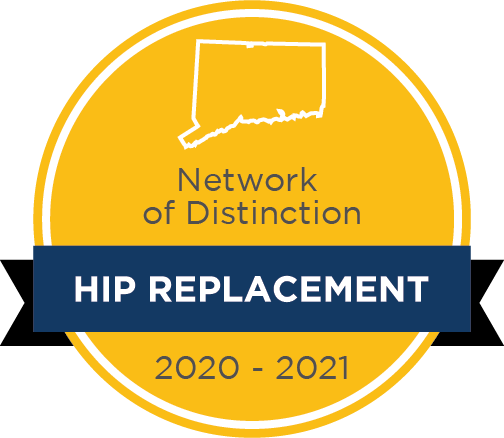 Get Rewarded for Choosing High-Quality Care
Connecticut State Employees and State Health Plan members can now earn a cash reward for choosing this high-quality service for their healthcare needs through the State of Connecticut Network of Distinction program. To get started book an appointment through your State Health Navigator at (866) 611-8005 or at carecompass.ct.gov/.

The Joint Commission's Gold Seal of Approval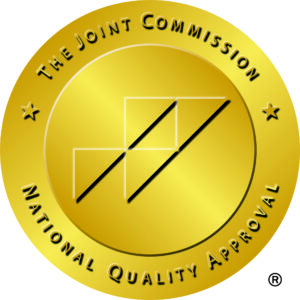 The Center for Joint Health at Griffin Health has earned The Joint Commission's Gold Seal of Approval® for Total Hip and Knee Replacement Certification by demonstrating continuous compliance with its performance standards.
The Gold Seal is a symbol of quality that reflects a health care organization's commitment to providing safe and quality patient care. Offered in collaboration with the American Academy of Orthopaedic Surgeons, the certification focuses on the pre-surgical orthopedic consultation to the intraoperative, hospitalization or ambulatory surgical center admission, rehabilitation activities, and follow-up visit with the orthopedic surgeon.
For more information, please visit The Joint Commission website, www.jointcommission.org