Joint Replacement Surgery Rehabilitation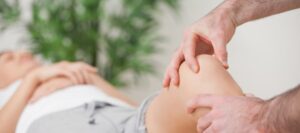 Regain function and keep your independence.
As our population ages, we are seeing an increased demand for total joint replacement. Our specialized Joint Replacement Center focuses on hip and knee joint surgeries.
The goal of our joint replacement rehabilitation program is to help restore your independence and functionality following surgery. The program begins with an educational session with our physical therapists prior to surgery, continues in the acute-care setting immediately following surgery and through your outpatient post-operative treatment.
Individually designed post-surgical rehabilitation programs for:
Total hip replacement
Total knee replacement
Partial knee replacement
Total shoulder replacement
Related Pages: