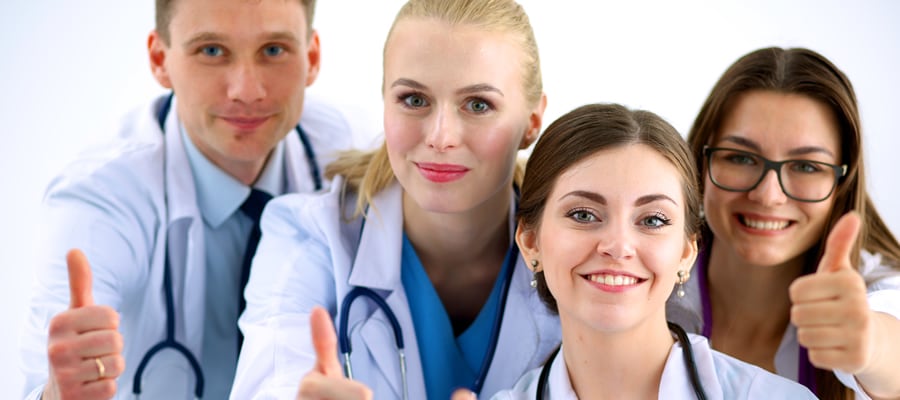 When it's time to discharge you or your loved one from Griffin Hospital, you can rest assured that all of your needs for your transition from the hospital home or to another facility will be met.  Your team of case management professionals, along with your healthcare team will help guide you and your family, reviewing discharge instructions, medication management steps and more.
Case Management: A Guide for Patients & Families
Griffin Hospital case managers are registered nurses  who can assist you in getting the help you need after you leave the hospital. Some of the help we provide includes making plans for home care, equipment, transportation, and rehabilitation services when you are discharged.
The Case Management Department provides:

Support and direction to assist you during your hospital stay in planning for the help you may need after you leave the hospital
Assistance in determining the level of care you may need while in the hospital
Knowledge of community resources to assist with home care services such as skilled nursing, therapies and other healthcare needs
Assistance with transfer to an extended care facility for short term rehabilitation or long term stay
Investigation of insurance coverage for the help and equipment you may need after you leave the hospital

Who may use the services of Case Management?

Case Management services are included in the overall cost of your hospital stay and are available for all patients and their families.
The services that you use following hospitalization may be covered by insurance or may also be available on a fee-for-service basis.
Your case manager will discuss each service with you as you jointly develop your plan. Please ask your primary care nurse for a copy of your discharge instructions before you leave the hospital.
If you think you may need help after you leave the hospital please ask your primary care nurse to call your Case Manager.

Case managers can assess continuing care needs, such as:

Home care services such as nursing, home health aides, physical, occupational and speech therapies and social services
Durable medical equipment needs such as commode, wheel chairs, walkers, and oxygen
Lifeline personal emergency response system
Assistance with chores, meals, etc.
Companion/live-in services
Financial resources
Need for short-term rehabilitation or long-term care skilled nursing facilities
Acute care rehabilitation

Confidentiality

Your protected health and financial information may only be used to develop your personal discharge plan. The Case Management staff strictly abides by the Griffin Hospital privacy and confidentiality policy.

Your case manager is available to meet with you by calling 203-732-7376.

For more information about case management, please ask your healthcare provider.