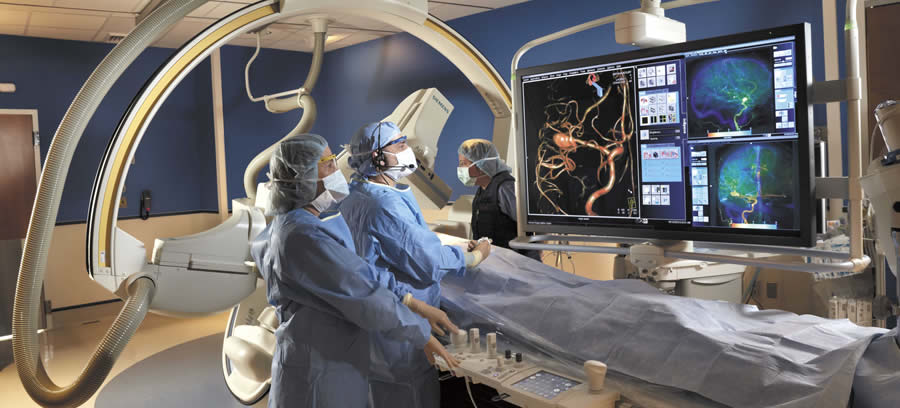 Giving in action: The impact of your philanthropy
Individual, corporate and foundation giving helps Griffin Hospital improve the health of Lower Naugatuck Valley, preventing disease and enhancing quality of life.
From the healing environment of the Hewitt Center for Breast Wellness, to the renowned expertise of the Center for Cancer Care, to family-centered care of our Childbirth Center, the services that make Griffin Hospital a top quality performer are strengthened because of the community's support.
Annual Appeal/General Donations
As the fund-raising arm of Griffin Hospital, the Griffin Hospital Development Fund (GHDF) builds partnerships with individuals, families, foundations, and businesses to help ensure the hospital's financial future and maintain its tradition of clinical excellence and compassionate care.
Unrestricted gifts to GHDF through the Annual Fund, in particular, allow Griffin Hospital to continually upgrade medical technology, provide on-going education to keep our talented employees and medical staff current with the most recent advances, support community health and wellness programs, and ensure affordable, high-quality healthcare services.
The kind of care we all expect and deserve.
Donate to the Annual Appeal with a General Donation
The Center for Cancer Care
Griffin Hospital's Center for Cancer Care offers a different kind of cancer care – one that unites science and sensitivity – all in a compassionate, healing environment that's more comforting and closer to home than ever before. Philanthropy plays a significant role in helping us to provide an extra level of care, comfort, and cutting-edge clinical service that our patients need, day in and day out.
We invite you to make a difference in the lives of our patients and their families through a donation to the Cancer Center Fund. Following are just a few of the programs and services that donors have helped to provide since the Center's opening in 2008:
Direct patient assistance, such as help with bills, wigs, or transportation
Medical equipment needs
Integrative therapies such as Reiki, Massage, Healing Touch
Cancer Survivorship Program, helping patients navigate the next phase of their lives
Physical Therapy and exercise programs for cancer patients
Donate to The Center for Cancer Care
Childbirth Center
Griffin Hospital Childbirth Center Griffin Hospital offers family-centered maternity care in an environment that best meets individual and family needs. Donors can help us make women and families' birth experience as positive as possible. Here are some ideas for items that the Center uses to ensure our patients get the best start in life:
Support for membership in Read To Grow, which helps parents take an active role in their children's literacy development beginning at birth
Medical equipment
Items for families in need:

Car seats
Pharmacy Gift Cards
New Clothes

Integrative Therapies such as Reiki, Massage, Healing touch – for patients and families
Staff training in Integrative Therapies
Toys for siblings
Welcome baskets for new parents
Dinners for new families
Donate to the Childbirth Center
Community Outreach
The Department of Community Outreach and Valley Parish Nurse (VPN) program serves as the hub of Griffin Hospital's outreach activities, accounting for more than 50,000 community contacts annually. These contacts have included distributing and fitting bike helmets for children, training adults and children in CPR, and providing health education and information at senior centers, shopping centers, neighborhoods, companies, and community events and fairs. This number also includes more than 7,500 health screenings – which can help identify problems when they are most treatable – and nearly 11,000 referrals for follow up care.
Griffin's team of dedicated nurses is always in need of resources to help keep children and adults safe and to educate residents throughout the Valley about the many health and wellness programs Griffin Hospital offers our community. Some of those programs include:
Driving Safety for Teens
CHIP: Child Identification Program
Car Seats
Bike Helmets
Health Fairs
Mobile Resource Van support
Breast Wellness Outreach
Patient education materials (brochures, etc.)
The Hewitt Center for Breast Wellness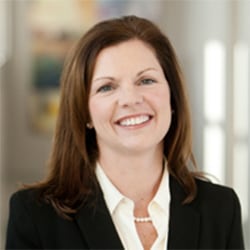 Women in Connecticut have the second highest rate of breast cancer in the United States. Statistics show that in the Valley only 48% of women over 40 had a mammogram within the last year, and 23% of underserved women over 40 have never had a mammogram.
Griffin Hospital's Hewitt Center for Breast Wellness, whose Medical Director is Denise Barajas, MD (pictured above), offers state-of-the-art technology, patient navigation services, genetic evaluation, plastic and reconstructive surgery evaluation and treatment, education, support, and rehabilitation services–all in a healing Planetree environment for which Griffin is known internationally.
Gifts to the Hewitt Center for Breast Wellness benefit all of its programs and services, including the following:
Patient assistance, such as help with bills, wigs, and transportation
Medical equipment
Free mammography funds, funds for follow up diagnostic services (biopsy, ultrasound)
Continuing education and training for staff
Donate to The Hewitt Center for Breast Wellness
HiM: The Health Initiative for Men
Health Initiative for MenFirst inspired by Ansonia businessman Frank Michaud and his wife Judy, Griffin Hospital launched the HiM as a response to recent data that indicate that men in the Valley have significantly higher rates of mortality than men in Connecticut on average for both prostate cancer and colorectal cancer. Griffin Hospital's overall goal for the program is to influence men to see their physician and be screened for various diseases that respond better to treatment if detected early. This fund helps Griffin Hospital raise awareness of men's health issues and improve the health of men in our communities.
Donations to the HiM Fund assist Griffin Hospital in its communication, awareness, and outreach efforts to inspire men in the Valley to be proactive about their health and wellness.
Nursing Education
The changes proposed by health care reform have the potential to significantly alter the environment in which nurses will practice. Changes need to occur in nursing education and ongoing training to prepare nurses with the competencies and skills required to practice in a redesigned health care system.
Griffin Hospital's nursing education department stands ready to help our nurses keep pace with the latest standards that their profession demands. The following are always needed and welcomed, and each will make a difference in the caliber of the nursing staff Griffin is able to both attract and retain:
Scholarship support
Guest lectures and on-site courses
Conference attendance
Online course enrollment
Books and subscriptions to on-line professional journals
Hospice
Contributions to the Griffin Hospital Hospice Fund help to improve our program by offering needed comfort items, education, and services to our patients, families and caregivers, including:
Comfort items for patients' rooms including lamps, "candles" with LED lights, flowers, afghans
Planetree amenities, including an after-hours Comfort Cart that supplies families with muffins, coffee, and tea; arts and entertainment programming; and complementary therapies
Training, books and conferences for our caregivers
Donate to Griffin Hospital Hospice.
Pastoral Care
The Department of Spiritual Care and Clinical Pastoral Education at Griffin Hospital provides spiritual and emotional support to patients, families, and staff. Our chaplains are available 24 hours a day seven days a week to provide spiritual care through direct patient interaction, bereavement support, crisis intervention, and assistance of area clergy members. Our accredited Clinical Pastoral Education Programs provide interfaith professional education for ministry and for caregivers. Following are some of the ways that donations can help our staff serve the diverse spiritual needs of our patients and families.
Printing of spirituality / prayer cards
Spirituality baskets
Clinical Pastoral Education program support for clergy
Clinical Pastoral Education program support for healthcare providers
Bereavement Programs
Planetree Fund
The primary focus of Planetree is to deliver healthcare in a manner that works best for patients. A number of complementary services and amenities are available to patients and visitors to aid in healing and relaxation. Donors can help Griffin Hospital maintain its commitment to putting patients first by supporting the Planetree Fund, which sustains a rich array of Planetree modalities:
Art and music services, therapies
Integrative therapies such as Reiki, Massage, and Healing Touch
Spirituality resources
Baking program
Healing Arts Journaling program
School of Allied Health Careers
The Griffin Hospital School of Allied Health Careers was founded in 2009 with two practical objectives:
To fill the state-wide need for well trained, certified healthcare professionals working as phlebotomists, patient care technicians, and certified nursing assistants.
To help solve the high unemployment problem in the Lower Naugatuck Valley by offering individuals a chance to acquire quick and affordable educational solutions that enable them to re-enter the workforce in a profession they enjoy within a reasonable amount of time.
In the years since its opening, the School has consistently met those objectives, graduating over 300 students who are now nationally certified, and all of whom have successfully passed the National Health Career Phlebotomy and Patient Care Technician Exams. Indeed, over 180 graduates have gone on to secure employment in the field all over the state.
The Griffin Hospital School of Allied Health Careers is the only school in Connecticut that is associated with a hospital and offers affordable and condensed training programs that put students in position to be certified and ready to find a job in the healthcare field within months.
Gifts directed to the School of Allied Health will assist students in their paths to new careers. Support is needed in the following areas:
Tuition / Scholarships
Books
Teaching tools such as patient manikins, etc.
Donate to the School of Allied Health Careers
VITAHLS: The Valley Initiative to Advance Health and Learning in Schools
Griffin Hospital and the Valley School Districts (Shelton, Ansonia, Derby, Oxford, and Seymour, including the parochial and technical schools), are committed to promoting the health of the Valley community and to combating childhood obesity. The Valley Initiative to Advance Health & Learning in Schools (VITAHLS) brings together Griffin Hospital, the Yale-Griffin Prevention Research Center, and the five Valley school districts to develop, implement, evaluate, and sustain a Valley-wide school-based childhood obesity prevention program to reduce the prevalence of obesity in students in grades Pre-K – 12.
Goals
To reduce the prevalence of obesity and to promote the health, wellbeing, and academic readiness of students enrolled in the Valley school districts.
To develop a comprehensive and sustainable obesity prevention initiative that focuses on nutrition and physical activity for children in grades Pre-K – 12.
To extend the health promotion efforts to include parents/family and school staff.
Donors can help Griffin partner with area schools to keep kids healthy by giving to the VITAHLS program. Needs include:
BMI scales
Pedometers and other wearable tools to measure physical activity
Sports supplies and games for in-classroom and outdoor use
Books, online subscriptions for teachers and parents
Educator training sessions
Family education sessions