For many people, wounds heal naturally. For others, healing may be more complex.
At the Comprehensive Wound Healing Center at Griffin Hospital, we offer treatment options that can help speed healing and reduce the pain associated with wounds that heal slowly. Our experts are here to support your healing. Every step of the way.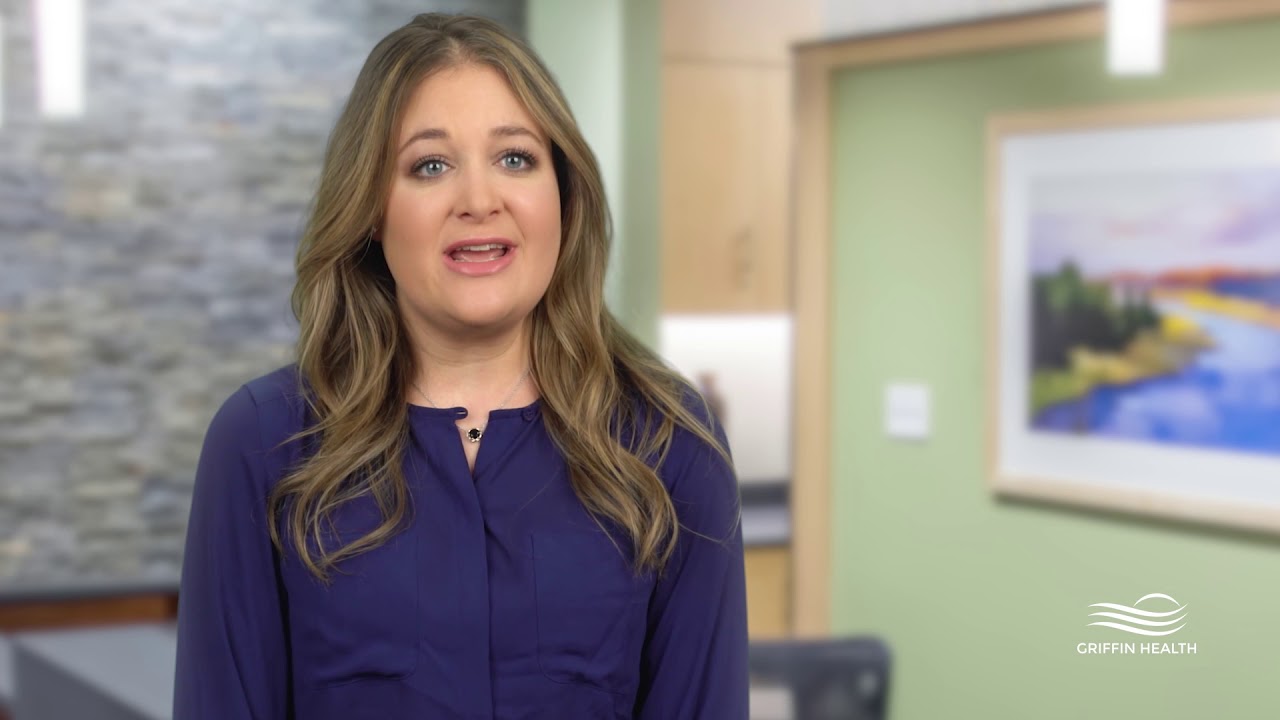 We're here for you!
Need to talk to someone about your wound or learn more about our advanced Comprehensive Wound Healing Center? Our Center is here to help! Contact us at 203-732-7140.
Our Healing Services
The Comprehensive Wound Healing Center provides multi-disciplinary program of treatment and support services for the cost effective management of acute and chronic problem wounds.
We offer highly effective treatment for a variety of chronic wounds, including:
Diabetic foot ulcers
Radiation injury to tissue and bone
Compromised skin grafts
Pressure ulcers
Our approach provides a comprehensive range of services that are specifically designed to help promote wound healing, including:
Extensive wound assessment
Pain management
Debridement
Compression therapy
Patient education
Infection management
Hyperbaric Oxygen Therapy
Hyperbaric Oxygen Therapy
HBO provides 100% oxygen within a pressurized chamber, which gently increases the amount of oxygen delivered to your body tissues by the bloodstream. HBO therapy is used to treat a variety of illnesses as well as problem wounds, and provided distinct therapeutic benefits:
Enhanced wound healing
White blood cell stimulation, the body's natural defense to infection
Formation of new blood vessels
Preservation of tissues from radiation damage
Reduction or elimination of the effects of toxic substances
Griffin Hospital was among the first hospitals in Connecticut to provide hyperbaric oxygen (HBO) therapy as part of our comprehensive wound care program, and our program is accredited by the Undersea and Hyperbaric Medical Society.
Contact Us
Call The Center for Comprehensive Wound Healing Center at Griffin Hospital at (203) 732-7140.
Diabetic Ulcers
Foot problems are common with diabetes, so proper foot care and regular check-ups are critical.
Both Type 1 and Type 2 Diabetes cause damage to blood vessels and nerves that can result in peripheral artery disease and peripheral neuropathy (weakness, numbness and pain in the feet).
People diagnosed with diabetes should get a diabetic foot exam at least once a year. You may need an exam more often if you have feelings of tingling, numbness, pain, or a burning sensation in your feet, or if you notice any swelling or have pain and difficulty when walking.
You should call your healthcare provider right away if you have any of the following signs of a serious infection:
A blister, cut, or other foot injury that doesn't start to heal after a few days
A foot injury that feels warm when you touch it
Redness around a foot injury
A callus with dried blood inside it
An injury that is black and smelly
The staff at the Wound Healing Center believe that partnering with patients is vital to overall wellness, and we gladly show patients how to regularly self-examine their feet for warning signs.
Treatment Specialties
Hyperbaric Oxygen Therapy

What Is Hyperbaric Oxygen Therapy Hyperbaric (high pressure) oxygen therapy is available and administered to patients in specially designed hyperbaric oxygen chambers. Breathing pure oxygen increases the level of oxygen in the bloodstream to promote wound healing by stimulating new vascular growth and facilitating the normal wound healing process in the compromised patient. Hyperbaric oxygen therapy also plays an important. Find out more here.

Same-Day Surgery Amenities

Amenitities for health and wellness A number of complementary services and amenities are available to patients and visitors to aid in healing and relaxation. More about Planetree at Griffin Hospital Guided Imagery Guided imagery is a relaxation technique that focuses your attention on pleasant images to replace negative or stressful feelings and relax. Guided imagery may be directed by you. Find out more here.