Griffin Imaging & Diagnostics Center at Ivy Brook
Radiology Services at Griffin Hospital and Griffin Imaging & Diagnostics Center at Ivy Brook are provided by physicians from Jefferson Radiology, the largest radiology group in Connecticut. Jefferson Radiology subspecialists include fellowship trained musculoskeletal and pediatric imaging specialists affiliated with Connecticut Children's Medical Center.
We're proud to be an Image Wisely/Image Gently facility.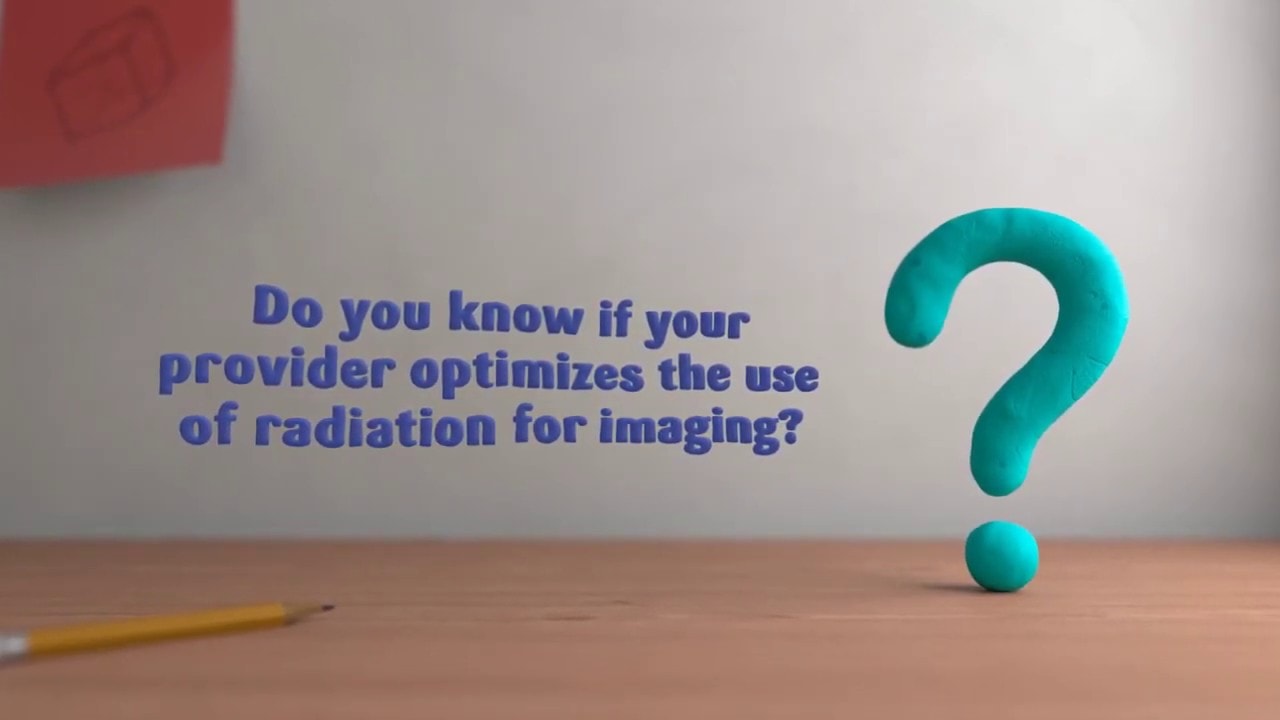 Schedule an Appointment
Call Griffin Hospital Central Scheduling at (203) 732-7101.
A Trusted View – Clinical Excellence
Radiology Services at Griffin Hospital and Griffin Imaging & Diagnostics Center at Ivy Brook are provided by physicians from Jefferson Radiology, the largest radiology group in Connecticut. Jefferson Radiology subspecialists include fellowship trained musculoskeletal and pediatric imaging specialists affiliated with Connecticut Children's Medical Center.
Griffin Imaging & Diagnostics Center at Ivy Brook has a radiologist on staff every day, usually a body imaging specialist. Our Griffin PACS Imaging System is also linked real time to the entire team of Jefferson Radiology physicians in Hartford via fiber-optic cable. This link provides all Jefferson Radiology physicians immediate access to radiology studies as they are being performed, enabling consultation with any of the radiologists at Griffin Hospital or Griffin Imaging & Diagnostics Center at Ivy Brook. Our radiologists are always available for consultation with referring physicians and our pediatric patients' parents.
To insure optimum image quality using minimum dose, the radiologists and entire staff of the Griffin Imaging & Diagnostics Center at Ivy Brook are committed to the American College of Radiology's (ACR) Image Gently Campaign, minimizing radiation doses for pediatric patients.
Radiology subspecialities include:
Musculoskeletal Imaging
Neuro Radiology
Cardiothoracic
Oncologic Imaging
GI/GU
Ultrasound
Mammography
Nuclear Medicine
Interventional Radiology
Emergency Radiology
Comfort and Convenience
As a Planetree facility, the Center is designed entirely around the patient experience, with the sensitivity of Griffin Hospital's renowned model of personalized care:
Comfortable furnishings
WiFi Internet with PC access
High-definition TV
Saltwater aquarium
Interactive children's waiting area
Refreshment station
Manage Busy Schedules
To help manage busy schedules, the Center offers:
Diagnostic lab services, including phlebotomy
Pre-admission testing
EKG services
Instant access to images upon request
Stat reads and on-site consultation upon request
Same-day scheduling
Access Our Services
Computed Tomography
Magnetic Resonance Imaging (MRI)
Radiography (X-Ray)
Ultrasound Imaging
Blood Draw & Testing
EKG
Image Wisely Image gently


What does that mean? We're committed to providing a safer, healthier imaging experience for patients – which is why we've taken the Image Wisely pledge. Click here to find out more.
Radiology Services
The Griffin Imaging & Diagnostics Center at Ivy Brook, located at 2 Ivy Brook Road in Shelton, combines diagnostic confidence and patient comfort in one of the most advanced imaging facilities in the state.
Magnetic Resonance Imaging (MRI)

Truly Open High-Field MRI incorporating the highest field strength in the industry. This, together with a wide, non-claustrophobic patient support system, provides our patients with comfort and a more precise image quality.To learn more about our MRI system here, view our Open MRI page. You can also view their patient information video here.

MRI FAQs

What is an MRI?
An MRI (Magnetic Resonance Imaging) is an imaging procedure that uses a large magnet, radiofrequencies, and a computer to produce detailed images of organs and stuctures within the body in order for doctors to make or "rule out" medical diagnoses. MRI does NOT use radiation like x-rays and CT scans do.
How long will it take?
Your MRI exam may take as little as 20 minutes or as long as an hour depending on the type and number of exam(s). You may have more than one scan scheduled for the same day or back-to-back in some cases.
Will it hurt?
An MRI exam is a painless procedure. However, due to the length of some examinations, some patients may find it uncomfortable to remain still for the exam. The technologist will do their best to get you as comfortable as possible for the exam with the use ofMRl safe cushions and supports.
Will my head be in?
All of our MRI scanners at Griffin are fully lit, ventilated and open at both ends. For some exams, depending on the body part being imaged, you may not need to have your head inside the scanner at all. As an example, if you are having a knee, foot, or leg exam, you will enter the machine feet first with your head remaining outside of the scanner.
What if I'm claustrophobic?
Griffin Health offers an open MRI at Griffin Imaging and Diagnostics Center at Ivy Brook in Shelton. Some tools we use to help with claustrophobia include the use of an eye mask and aromatherapy. The technologist will talk to you throughout the exam. If you are still having concerns about how you will tolerate your exam, urge your ordering provider or physician to develop a plan to help you. They may be able to prescribe an oral medication for you to pick up at your pharmacy to help you relax and to minimize anxiety during the procedure. If you do take medication for claustrophobia, be sure to have a driver bring you to and from your appointment, as you should not operate a motor vehicle while taking these medications.
Can I take my daily medication?
You can continue to take your daily medicine, and eat and drink as normal before and after your exam unless otherwise instructed.
How long will it take for results?
The images taken during your MRI will be reviewed by a radiologist. A radiologist is a physician trained to analyze and interpret MRI's and other radiologic examinations. Upon completion the report will be sent to the doctor who ordered the exam and you will be able to receive the results at your follow up.
Do I get music for my MRI?
Yes! Music is available during your MRI exam. Patients will be asked to wear hearing protection as well. This will consist of earplugs and sometimes an additional headset is utilized.
How much radiation is it?
None! MRI does not use radiation to generate images like X-ray or CT scanners do.

Ultrasound

The Ultrasound department was awarded a three-year accreditation by the American College of Radiology for the areas of General Ultrasound, Gynecologic Ultrasound, Small Part Ultrasound, and Vascular Ultrasound. We ensure that each patient receives compassionate and individualized care, resulting in an exceptional experience.

Our staff consists of highly trained, nationally certified sonographers through the American Registry of Diagnostic Medical Sonographers (ARDMS), and the facility features Philips iU22 Ultrasound. See more about our capabilities on our Ultrasound page.

Ultrasound FAQs

When is Ultrasound used?
Ultrasound is an excellent imaging modality to visualize many different body parts, such as the liver, thyroid vessels, and pelvic organs. This non-ionizing and non-invasive procedure helps physicians diagnose and treat their patients properly. Images are taken in real-time, which is helpful in diagnostic procedures.
Different ultrasound techniques exist for different conditions. Examples of some of the more common types of ultrasound examinations include the following:

Doppler ultrasound – used to see structures inside the body, while evaluating blood flow at the same time. Doppler ultrasound can determine if there are any problems within the veins and arteries.
Vascular ultrasound – used to see the vascular system and its function, including detection of blood clots.
Echocardiogram – used to see the heart and its valves, and to evaluate the effectiveness of the heart's pumping ability.
Abdominal ultrasound – used to detect any abnormalities of the abdominal organs (i.e., kidneys, liver, pancreas, gallbladder), such as gallstones or tumors.
Renal ultrasound – used to examine the kidneys and urinary tract.
Obstetrical ultrasound – used to monitor the development of the fetus.
Pelvic ultrasound – used to find the cause of pelvic pain, such as an ectopic pregnancy in women, or to detect tumors or masses.
Breast ultrasound – used to examine a mass in the breast tissue.
Thyroid ultrasound – used to see the thyroid and to detect any abnormalities.
Scrotal ultrasound – used to further investigate pain in the testicles.
Prostate ultrasound – used to examine any nodules felt during a physical examination.
Musculoskeletal ultrasound – used to examine any joint or muscle pain for conditions, such as a tear.
Interventional ultrasound – used to help the surgeon during a minimally invasive operation or biopsy.
Intravascular ultrasound (IVUS) – used to provide direct visualization and measurement of the inside of blood vessels.
Endoscopic ultrasound – used to obtain direct ultrasound examination of the inside of a body cavity or organ, using an ultrasound transducer inside an endoscope (a small, flexible tube with a light and a lens on the end).
Endovaginal ultrasound – used to obtain direct ultrasound examination of the inside of a body cavity or organ; ex. Uterus and/or Ovaries.

How do I prepare for having an ultrasound treatment?
Your physician and/or office staff will in most cases tell you how you will need to prepare for the specific test you are scheduled to have. Also, at the time of scheduling an appointment for an Ultrasound, our diagnostic facility you are using will give you instructions on how you need to prepare, if at all.
What happens during the ultrasound exam?
In most cases you will be asked to change out of your street clothes and put on an exam gown. This will allow the technologist/sonographer to have easy access to the area needing to be scanned. You will be positioned and made comfortable on an exam table in a manner the technologist/sonographer will need in order to image the area your physician has requested. A gel will be used with the probe to insure easy movement of the probe over your skin and insure a good signal. The technologist will continue to move the probe over your skin and change angles, and at times may apply pressure with the probe. You may also be asked to hold your breath and change positions throughout your exam.
What happens after the ultrasound treatment?
The technologist/sonographer will wipe off the gel that was used, and bring you to an area so you can get dressed. You will be told the radiologist will be reviewing the results and that your physician will get a report and will contact you directly.

Digital Radiography (X-Ray)

The Center's state-of-the-art Digital X-ray room is configured to meet the needs of geriatric, pediatric, and bariatric patients. Special radiation-reduction technology delivers the lowest dose possible while maintaining optimal imaging.

X-Ray FAQ

What are X-rays?
X-rays are a form of electromagnetic radiation, just like visible light. In a health care setting, an x-ray machine generates individual x-ray particles, called photons. These particles pass through the body. At Griffin, a mix of both digital and computer-generated technologies are used to capture the images that are created. This information is sent from a computer to a display monitor for viewing. Structures that are dense (such as bone) will block most of the x-ray particles, and will appear white. Metal and contrast media (special dye used to highlight areas of the body) will also appear white. Structures containing air will be black and muscle, fat, and fluid will appear as shades of gray.

Computed Tomography (CT Scan)

Our facility is equipped with a GE Lightspeed 16 slice scanner. This scanner has a larger bore to better accommodate bariatric patients. The Center is accredited by the American College of Radiology in both adult and pediatric imaging. All of our board-certified technologists have taken the pledge for both the Image Gently and Image Wisely Campaign.As an added convenience, the Pharmacy Coordinator can arrange for oral contrast to be delivered to patients' homes, as requested. To take advantage of the complimentary Oral Contrast Delivery Program, contact Central Scheduling 24 hours prior to your appointment by calling (203) 732-7101. This program is only offered Monday through Friday, and is available to Valley residents (Ansonia, Derby, Seymour, Oxford, Beacon Falls, and Shelton).

CT Scan FAQs

How do I prepare for a CT Scan?
No special preparation is necessary unless your healthcare provider gives you special instructions. For example, if you are having a CT scan of your abdomen or pelvis, you should not eat solid food for several hours before the scan. You may be instructed to drink a contrast liquid prior to your exam. This contrast will enhance various organs and tissue so the radiologist can better view the anatomy. Please note: for the test, wear loose, comfortable clothing without metal fastenings such as zippers, or clasps – because metal may interfere with the test.
What happens during the procedure?
CT scanning can be done in either a hospital, off-site imaging center or mobile unit. You will lie down on a moving table, which will slide you into the donut-shaped scanner. Inside the scanner, multiple X-ray beams are passed very quickly through your body at different angles. The unit's computer system translates this information into multiple diagnostic images and sends them to a display console for the technologist, radiologists and/or physicians to view. A solution of dye (also called contrast) may be injected into a vein during your exam, or you may also be instructed to drink a contrast liquid prior to your exam. This contrast will enhance various organs and tissue so the radiologist can better view the anatomy. CT Scans are quick and usually only last for 5 minutes or so. You may be on the table longer however, depending on proper positioning and/or if the physician or radiologist wants to view the images before you are taken off the table. CT exams are painless, you will be made comfortable and you can talk to the technologist at any time during the procedure.
What happens after the procedure?
If you were given dye for the scan, drinking a lot of fluids after the procedure may help your body rid itself of the dye. Rarely, some people may have an allergic reaction to the dye and so are questioned about allergies prior to using this type of contrast. Most reactions happen right away so the technologist can easily and safely counteract any reaction with an injection right then and there.
Be sure to tell your technologists if you have any concerns with this type of contrast.
What are the benefits of the procedure?
A CT scan provides detailed pictures in a cross section format to help your healthcare provider diagnose your problem.
What are the risks associated with this procedure?
In this procedure your body is exposed to radiation. Exposure to radiation can be dangerous if you are exposed to it often or in large amounts, however radiation doses for diagnostic exams are very well monitored and controlled, and with the latest increasing gains and improvements in diagnostic imaging using x-rays, optimal imaging results can now be obtained with much lower doses of radiation.
All of our technologists and staff are members of the ACR's (American College of Radiology) Imaging Gently and Image Wisely Campaigns. This organization provides guidelines and training to those personnel operating medical equipment that generates ionized radiation, to ensure the lowest dose possible is administered to our patients to obtain the optimal level of image quality for radiologists and physicians to diagnose your problem. If you are pregnant, you should not have a CT scan without first discussing the possible risks with your healthcare provider.
When should I call my healthcare provider?
Call your provider during office hours if you have questions about the procedure or its result. You should also call your provider right away, at any time of day, if:
– You have a worsening of the pain or other symptoms you had before the test.
– You are having symptoms of an allergic reaction: itching, rash, or sweating. If your throat is swollen or you have trouble breathing, call 911.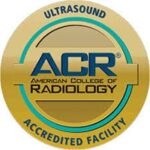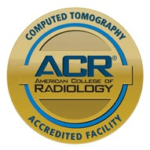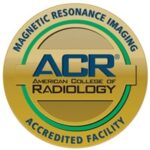 Get Rewarded for Choosing High-Quality Care
Connecticut State Employees and State Health Plan members can now earn a cash reward for choosing this high-quality service for their healthcare needs through the State of Connecticut Network of Distinction program. To get started book an appointment through your State Health Navigator at (866) 611-8005 or at carecompass.ct.gov/nod.
Ivy Brook Fish of the Month
Meet the latest fish in our tank!
Name: Percula Clownfish (amphiprion percula)
Home: Indo-Pacidic, shallow reefs
Fun Fact: All clownfish start unsexed and then develop into males. Once paired up, the larger and most dominant individual matures into a female.
If you see this fish, share a picture of it in the tank and let us know you're enjoying it by tagging Griffin Hospital!