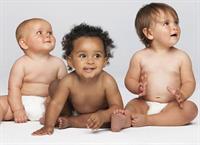 Newborn Care Class
Preparation for the first precious months with your baby
This class is designed to help parents prepare for the first few days, weeks, and months of caring for their newborn. This is also a great class for non-parent newborn caregivers to learn all about baby and how to best support parents as they adjust to their new roles. Everyone welcome.
Our knowledgeable nursing educator will discuss:
Newborn Behaviors and Development
Soothing and Comforting Techniques
Feeding/Diapering/Swaddling
Newborn Safety
Effective communication among parents and family
Schedule
For your convenience, this class is complimentary and offered via Zoom from 6-7:30 p.m. on the third Tuesday of every month.
Registration is required. Please email cbceducation@griffinhealth.org reserve your spot.
Contact Information
Childbirth Education
(203) 732-7595
cbceducation@griffinhealth.org
The Childbirth Center at Griffin Hospital
130 Division St.
Derby, CT