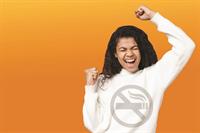 That's it! Learn to Quit! Free Smoking Cessation Program
That's It! Learn to Quit! is Griffin Health's FREE smoking cessation program to help individuals living with nicotine dependence decide on how to quit for good.
This program is offered in-person in an environment with like-minded individuals seeking and sharing advice on their own smoking cessation journey. The program provides free education, advice and support over four weekly sessions that address the following topics:
SESSION 1:
Smoking is Not Your Identity or Destiny
The Role Nicotine Plays in Your Quit Journey
Making the Decision to Quit Cigarettes, Vaping, Cigars
Self-Care, Positive Thinking & Mindful Practices
SESSION 2:
Pharmacology & Other Quit Supports
Creating a Quit Plan
Making Wellness Goals Last with Healing & Positive Changes
SESSION 3:
Trigger Management
Replacing Negative Self Talk
Lifestyle Behaviors for Supporting Wellness
SESSION 4:
Working Through the Fear of Smoking Again
Life-long Practices for Staying Smoke Free
This session meets Thursdays December 7, 14, 21 and 28, and January 4 and 11 from 10-11:30 a.m. at Griffin Faculty Physicians Family Health Care Center, 110 Commerce Drive, Shelton.
Register online below or call The Griffin Center for Healthy Living Coordinator at 203-732-1369.